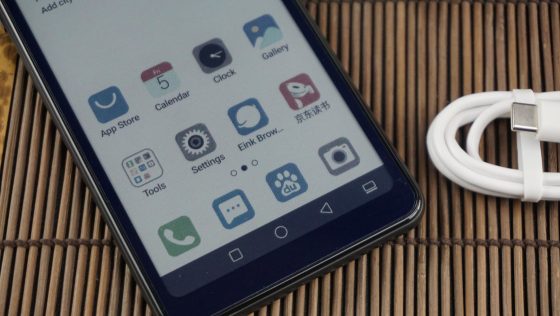 The Hisense A5 Pro CC is a new Android smartphone that recently hit the market. Hisense has released a number of E Ink phones over the years but this is the first phone to feature a color E Ink screen.
It sells from the Cect-Shop for around $330 USD, depending on the current exchange rate. It's available in two configurations, 4GB+64GB or 6GB+128GB, and there are three colors choices.
The Hisense A5 Pro CC has a 5.84-inch color E Ink screen with a resolution of 1440 x 720. It supports 4096 colors and it has a frontlight as well.
It has a microSD card slot, USB-C port, Bluetooth, Wi-Fi, a fingerprint reader, headphone jack, NFC, dual SIM, front and rear cameras (5MP and 13MP), a 4000mAh battery, and it has an octa-core 1.82GHz processor.
The device runs Android 10 but unfortunately it doesn't support Google apps. Someone might find a workaround eventually but that's a big negative at this point.
The Cect-Shop uploaded a YouTube video showing the device in action, and other videos have been posted as well showing game and video performance on the color E Ink screen.
I'm still not sure if there's going to be much of a market for color E Ink phones. What do you think? Would you buy a phone with a color E Ink screen?
Hisense A5 Pro CC Color E Ink Phone
Hisense A5 Pro CC – Games and Video
Hisense A5 Pro CC – More Games, Videos, Comics