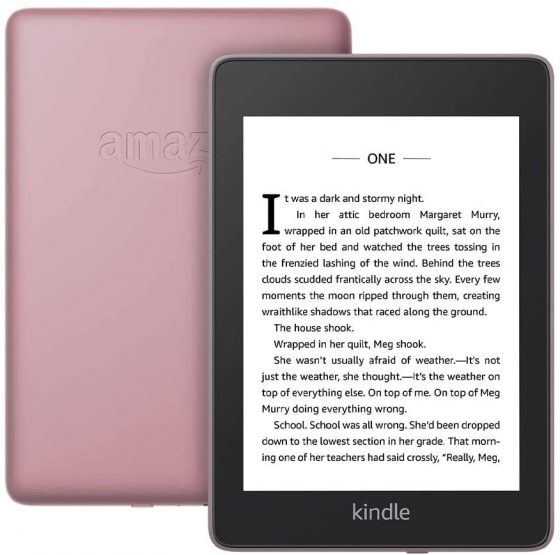 Now that E Ink has released a new color screen technology, and with a few new color ereaders getting released in 2020 like the Onyx Poke2 Color, the likelihood of Amazon releasing a color Kindle is greater than ever.
However, E Ink only appears to be producing 6-inch color screens for ebook readers at the moment, as all the new color ereaders have the same 6-inch screen, and the resolution is quite low at just 100 ppi for color content, 300 ppi for text.
Considering that, if Amazon were to jump on the color E Ink bandwagon, the first generation color Kindle would most likely have a 6-inch screen, which isn't really large enough to take advantage of most color content, but it's a start.
It makes me wonder if there would even be much of a market for an ebook reader with a smaller screen and low resolution color, especially considering color doesn't really matter when it comes to reading most ebooks.
If Amazon were to release a 6-inch color Kindle it would most certainly cost a lot more than their current 6-inch Kindles. They aren't going to take a color screen and couple it with a budget design like the entry-level Kindle.
It would most likely be marketed as a premium device, and considering the Kindle Voyage sold for $199, I think a color Kindle would be in the $250 range.
Would you be willing to pay that much for a 6-inch Kindle with a color screen? I'm not sure a lot of people would. A larger 8-inch color screen might draw more interest for comics, manga, magazines, but I'm not sure there would be a ton of interest in a 6-inch color Kindle just for book covers and occasional images.
Considering the fact that it took Amazon three years to add a warm frontlight option to the Kindle line with the latest Kindle Oasis, it might take them several years to adopt color screens, but you never know. It could happen later this year. Or maybe there just won't be enough interest and color E Ink will fizzle out like E Ink's last attempt to produce color ereaders. Either way it'll be interesting to see how things play out.