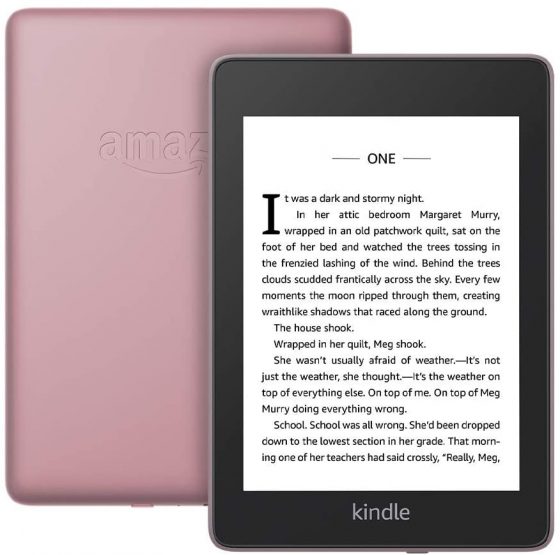 Kindles are the most popular dedicated reading devices by far. In fact a lot of people think all ebook readers are Kindles even when it's a Kobo or a Nook.
As much as I like Kindles, they are far from perfect. Amazon is much slower to innovate that other brands, and they have a tendency to keep releasing the same devices over and over again with minor improvements.
If Amazon really wanted to they could make Kindles even more popular than they already are if they took more of a leadership role in the industry instead of sitting back and following what other companies do first.
That's one of the negative side effects of being so popular. They take less risks and settle with what has worked in the past.
All things considered, I think Kindles are great for reading ebooks and I prefer the Kindle's built-in reading app over most others, but there are some things that I hate about Kindles.
1. Lack of Innovation – Kindles are always a few years behind the competition in terms of new hardware features. Nook was the first to offer a frontlight (technically Sony was first with the sidelights on the PRS-700 but they quickly abandoned that idea before it ever took hold). Kobo was the first to offer a flush front screen and a frontlight with adjustable color temperature, they were the first to release an 8-inch device with a flexible E Ink screen for increased durability and lighter weight, and they were among the first to offer a waterproof ebook reader. Now a few ebook readers with color E Ink screens are hitting the market in 2020, but how many years will it take for Amazon to release a color Kindle?
2. No Large Screen Kindle – Considering the growing popularity of large-screen ereaders over the past few years, I still can't believe that Amazon refuses to release a Kindle with a screen larger than 7-inches. It goes back to a lack of innovation and a failure to listen to what customers want.
3. No ePub Support – Amazon likes to pretend that the ePub format doesn't exist, but it's the most common non-Kindle ebook format out there. I don't expect them to add DRM support for ePubs, but why can't Kindles support DRM-free ePubs like literally every other ebook reader on the market? Amazon won't even convert ePubs to Kindle format like they will with a number of other formats; you have to rely on Calibre instead. But you can trick Amazon into converting an ePub to Kindle format simply by changing the file extension to .png. That just goes to show they could easily support ePubs if they really wanted to, but they'd simply rather not.
4. Advertisements – I absolutely hate the advertisements, which Amazon calls Special Offers, on the Kindle's homescreen and lockscreen. I don't know how anybody can stand having to look at an ad every time they turn on their Kindle. At least they give you the option to remove them but you have to pay Amazon an extra $20 to get rid of the ads, and I think that's just ridiculous. Amazon is the only company that does this.
So what about you? What do you hate most about Kindles?