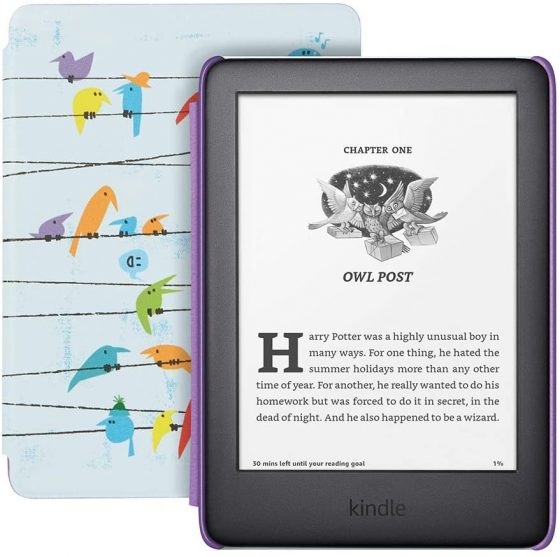 It's time for another Kindle sale! This time around Amazon has the kids version of the entry-level Kindle on sale. It's been a while since this particular model has been on sale.
The Kindle Kids Edition is marked down to $79.99. That's $30 off the regular price of $109.99.
As mentioned in the past, the Kids Kindle is a better value than the regular entry-level Kindle and now that it costs $10 less ($30 less once you consider the cost to remove the ads) there is no reason to buy the regular version while the kids model is on sale.
The Kids Kindle is the exact same Kindle as the entry-level model, except it comes with 8GB of storage space instead of 4GB (although there are a number of reports of the regular version coming with 8GB now as well) and there are no advertisements on the kid's version, which requires spending an extra $20 to remove on the regular Kindle.
The Kindle Kids Edition also comes bundled with a cover and an upgraded 2-year warranty that covers accidental breakages, unlike the regular Kindle warranty.
The Kids Kindle also comes with a free 1-year subscription to Amazon's FreeTime Unlimited for access to a library of content for kids.
In addition to using child profiles, the device can be used as a regular Kindle as well; it's not just for kids, and considering the upgrades it's a better deal than the regular entry-level model.
See my Kindle Kids Edition review for more details about the device.