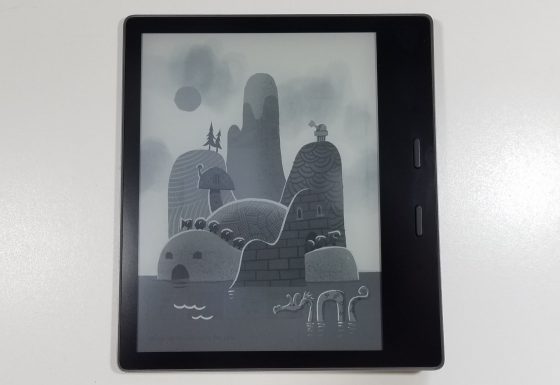 One of the main changes with the latest 5.13.1 software update for Kindles was the addition of some new features for kids when using a child's profile.
It wasn't specifically mentioned in the release notes, but one of the changes is the addition of whimsical kid-friendly screensavers that display on the lockscreen.
These unique screensavers first appeared on the Kids Kindle that Amazon released late last year, and until now they've been exclusive to that model.
Now when you switch to a child's profile using Amazon FreeTime on a regular Kindle, it will display the kid's screensavers when the screen is off, and there are a bunch of different images.
What's really cool is that it even works on ad-supported Kindles. If your Kindle normally shows advertisements when the screen is off, it will display the kid's screensavers instead when using a child's profile—that's one way to bypass the ads without paying Amazon an extra $20.
The only difference with ad-supported Kindles is you still have to swipe the screen when turning the Kindle on, which isn't required on the Kids Kindle or a Kindle without ads.
These new screensavers are included in the 5.13.1 software update, which is available for all Kindles dating back to the Kindle Voyage (except the Kindle Paperwhite 3, which is still stuck on 5.12.3). All you have to do is select Amazon FreeTime from the settings menu on your Kindle and then switch to a child's profile, or create one if you don't have one setup.
It's nice to see Amazon finally changing up the boring old screensavers that have been on Kindles for years. Hopefully this is a sign that some more screensaver options will be coming outside of kid's mode in the near future as well, like the option to set book covers on the sleep screen.
If you'd like to see more examples of the kid-friendly screensavers, a few of them are shown in the Kids Kindle video review.