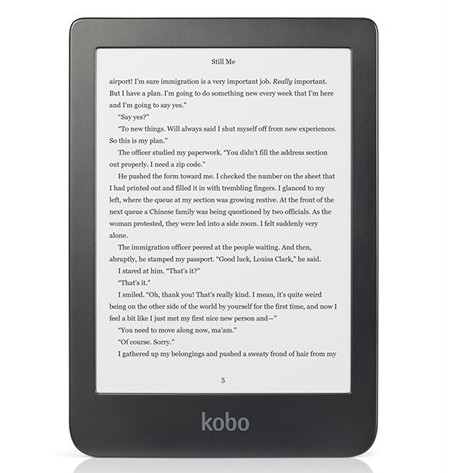 Last week Kobo released a new software update for their line of Kobo ebook readers, version 4.23.15505, that changed the layout of the homescreen and library view (yet again).
Apparently they received a boatload of complaints about the new scrollbar in the library view, so Kobo has released another update this week, version 4.23.15548, to help make navigating the library a bit easier.
The scrollbar still exists in the new update, but now they added arrow buttons to the scrollbar so you can easily navigate one page at a time.
You can also swipe vertically or horizontally to advance pages forward and back without using the scrollbar. But the old page number dial appears to be gone for good.
A number of people voiced their displeasure with the scrollbar in the comments with the last release so the change clearly didn't go over well with everyone but at least Kobo is listening.
The funny thing about this new update is it usually takes a few weeks for my Kobo Clara HD to get new software updates, but this one had already downloaded and installed overnight without me doing anything—Kobo is serious about getting this update out fast.
If you want the new update with the added arrow buttons, you probably just have to turn your Kobo on and sync if the update hasn't already installed. You can also download the update from the Kobo Firmware Downloads page.
via: MobileRead