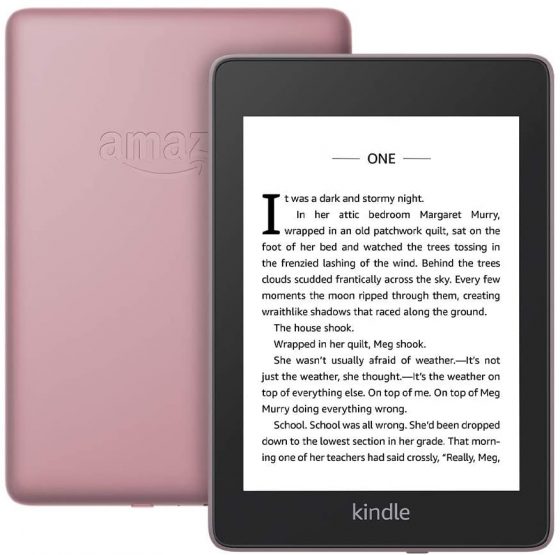 Amazon has released at least one new Kindle e-reader every year since 2009 when the second generation Kindle came out.
The first generation Kindle was released in 2007, so 2008 was the only year that Amazon didn't release a new Kindle device since the very first Kindle was introduced.
Some folks have been hoping for a new Kindle Paperwhite with a warm frontlight option this year, but at this point it looks like there will almost certainly be no new Kindles released at all in 2020.
Amazon has never released a new Kindle in December, and they usually accept pre-orders for a few weeks before release day, so unless they announce a new Kindle this week (which they won't) it's safe to assume no new Kindles will be released before the end of December.
It's been an unusual year, but that hasn't stopped other companies from releasing new ereaders in 2020. Onyx still managed to release eight new models this year. Pocketbook released three new 6-inch models, including the Pocketbook Color with a color E Ink screen.
Amazon released two new models in 2019, the frontlit entry-level Kindle and the Kindle Oasis 3. They also released a new Kids Kindle so technically they released three Kindles in 2019 but it's the same exact Kindle as the entry-level model.
A couple of times, like in 2013 and 2015, Amazon just released a new Kindle with minor upgrades, but at least that was something new.
This year they did start offering a couple of extra colors for the Kindle Paperwhite, but the color of the back is hardly worth mentioning, and they'd been selling those in China for at least a year before so that wasn't even anything new for 2020.
It's weird to see a full year go by without any new Kindles getting released, but at least it should mean that Amazon will almost certainly release something new in 2021. Let's just hope it's worth the wait.