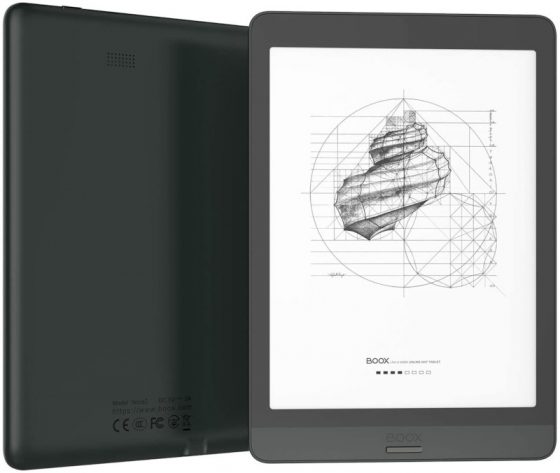 There's now another option when it comes to buying Onyx's Android-powered ebook readers and E Ink tablets in the United States.
Onyx recently started selling their lineup of Boox ereaders on Best Buy's website. At this point they are only available online, but it makes you wonder if they'll start selling them in stores eventually.
Most models are currently listed as out of stock at the moment, but they do have the new Nova3 available for shipping.
The prices are the same as they sell for from Onyx's Amazon store, but it's good to see Onyx adding another retailer for distribution in the US.
Amazon and Best Buy are the only places that sell Onyx's ereaders in the US, but that's more than Kobo and Nook have going so that's pretty good on Onyx's part.
Onyx also sells directly from their Boox website where they still have a Christmas Sale ongoing through the end of the month that takes up to $50 off.
Check out my review of the new Onyx Note Air for a closer look at one of Onyx's devices in action. They just released several new models over the past couple months, along with new software. Onyx's devices are expensive but they are a lot more versatile than other E Ink devices on the market.