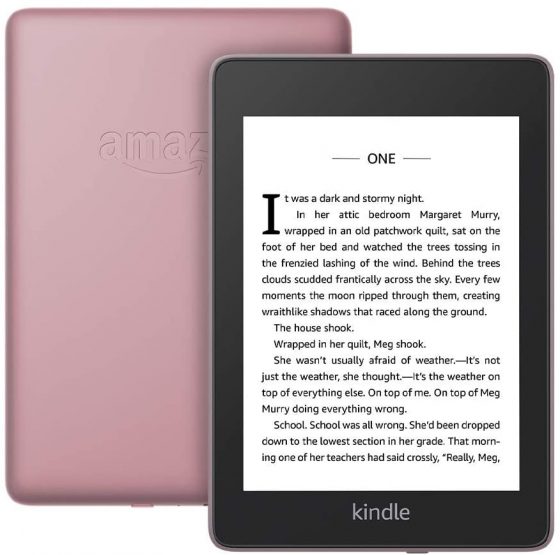 Last year was the first calendar year since 2008 where Amazon didn't release a new Kindle model, and that was the year after the very first Kindle was released so that's going all the way back to the beginning.
The current Kindle Paperwhite was released in 2018, and both the entry-level Kindle and Kindle Oasis were released in 2019, and so was the Kids Kindle (which is the same as the entry-level model).
Amazon clearly doesn't care about Kindles nearly as much as they used to. There was a time when Amazon hosted press conferences when revealing new Kindles. There was a time when they would counter competitor's ideas with new models and new features, but those days are long gone.
It took Amazon three years to finally add a warm frontlight option to the Kindle lineup, and then they only included it on the most expensive Kindle Oasis model. Meanwhile most other mid-level ebook readers have had warm frontlights for years.
The Kindle Paperwhite sells for $129, $149 without ads, and it lacks a warm frontlight. The Kobo Clara HD and Nook Glowlight 3 both sell for $119 and both have a warm frontlight.
It's like Amazon doesn't even care to compete anymore. At this point it wouldn't be surprising to see them start releasing new Kindles much less frequently than they already do.
What if they started waiting 5 years between new releases? It took them over three years to replace the last Paperwhite model, and basically all they did was made the new one waterproof and added more storage space—both are things 90% of users will never use. The current model was released in 2018. It's not a stretch to think they could keep it around for another 2+ years based on the way things have been going.
The current Oasis model was released in 2019 but they used the exact same design as the previous model that was released in 2017—all they did was add a warm frontlight to the previous model so that design will be 4 years old this year, and they've been using the same general Paperwhite design since 2012.
New ideas and new Kindle releases have really started to slow down over the past few years. Kindles have achieved a level of complacency not found in Amazon's other product lines. All they seem to care about is Alexa and Echo and Fire TV products these days. Kindles have been forgotten. Innovation is nonexistent.
Last year some new ebook readers started coming out with color E Ink screens, like the Poke2 Color and Pocketbook Color. But I don't expect to see a color Kindle anytime soon, if ever.
People have been asking for larger Kindles for years. Not everyone has perfect eyesight, and some just prefer to read on a larger screen like some people like hardcovers over paperbacks, and yet Amazon keeps refusing to accommodate a market that clearly exists. Why does Amazon offer a 10-inch Fire tablet but not a 10-inch Kindle? It doesn't make any sense.
At least Onyx's ereaders run the Kindle app well enough to provide an alternative to the limited Kindle selection. At some point Amazon should consider letting other companies make reading devices that support Kindle ebooks natively. If they don't want to keep making E Ink Kindles then they should at least let other E Ink devices support Kindle ebooks without the hassles of converting formats.