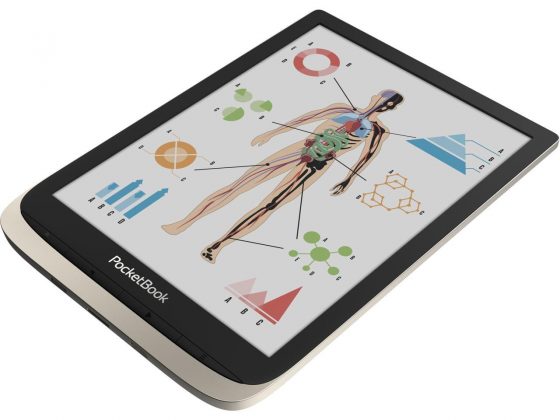 Pocketbook's new color ereader, the InkPad Color, is finally available again after selling out soon after getting released in early March.
Now the Pocketbook InkPad Color is back in stock at Newegg for $329 plus shipping. It's also available to order from Pocketbook's store on Amazon for the same price with free shipping, but it won't ship until May.
The InkPad Color has a 7.8-inch color E Ink screen capable of displaying 4096 colors, and it uses E Ink's newer Kaleido Plus screen with improved color and contrast.
The Onyx Nova3 Color is the only other device currently using the same screen, and it's also sold out.
I'm still not sure if there's a large enough market for ereaders with color E Ink screens, but they keep selling out whenever a new model gets released so apparently they're selling more than anticipated since there's more demand than supply.
I think the Pocketbook InkPad Color is a good step forward for color E Ink, but regular text still looks better on a black and white screen, and the InkPad Color is rather sluggish and slow to respond at times.
It has a nice design, though, with page buttons along the bottom of the screen, and it has a microSD card slot, Bluetooth for audio and text-to-speech, and a USB-C port.
See my Pocketbook InkPad Color review for a closer look.