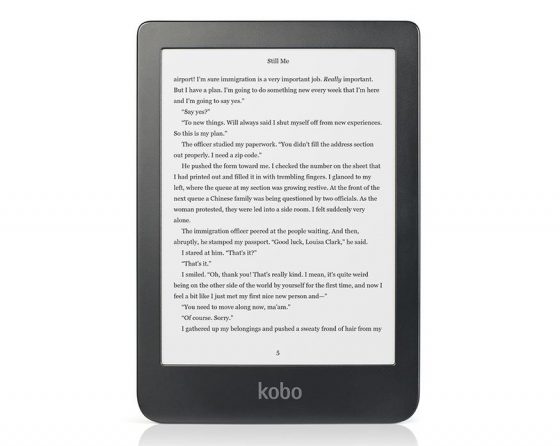 Last week the Kobo Libra H2O was on sale for $149, and now that that sale has ended, Kobo's smaller and more portable ebook reader is being discounted.
The Kobo Clara HD is marked down to $94.99 on Kobo's US website; it's also available for the same price from Amazon.
I can't help but notice the list price at Amazon is $149 to make it look like the discount is greater than it really is, but the Clara HD has never sold for that much. The original list price was $129 in the US, then they dropped it to $119 a couple years back.
A sale price of $94.99 is a bit lower than the usual sale price of $99, but it's not quite as low as the $89 sale they did last year.
Amazon is going to have the Kindle Paperwhite on sale for $79 starting Monday for Prime Day, but Amazon is using clever marketing tactics so it's not a fair comparison. That's the subsidized price; the ad-free version will cost $20 more, so the equivalent Kindle Paperwhite will actually be $5 more expensive than the Kobo Clara HD on sale.
Some people complain about Kobo's sale prices not being as good as Amazon's, but it's really just a matter of how you look at it, and Kobo's sales don't require a paid membership to get the discount.
Either way, the Clara HD is a good Kindle alternative, and unlike the Paperwhite it has a frontlight with temperature control for night reading. It supports ePub, PDF, CBR, CBZ, and other formats, including Adobe DRM, and you can download public library ebooks through OverDrive without having to use a separate device. See my Kobo Clara HD review for more details about it.
The only thing with the Clara HD is it just turned 3 years old earlier this month. E Ink ereaders evolve so slowly that it's not like it's outdated or anything, but surely a replacement is in the works at this point.