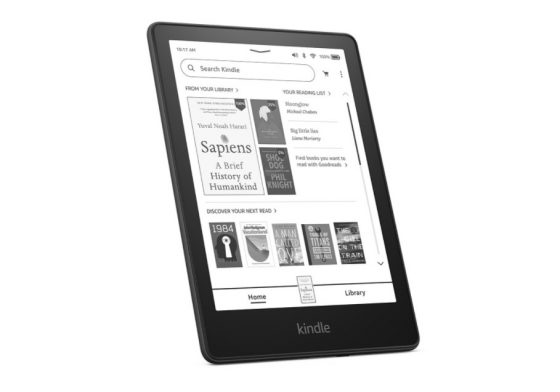 Ever since Amazon started rolling out the 5.13.7 software update for Kindles that changes the user interface along with the home screen and library view, some Kindle users have been expressing their frustration about the changes.
One of the things that people seem to really dislike about the new software is how the update forces you to see recommended titles on the Kindle's home screen. Previously you could set your Kindle to default to the library view so you never had to look at the home screen with Amazon's recommended ebooks, but now they removed that option.
On one hand I don't see what the big deal is considering you can avoid using the Kindle's home screen most of the time. Once you set it on the Library tab that's where it will go back to whenever exiting books and doing most things, but occasionally it will jump to the home page, like when downloading a new book or when restarting the device.
On the other hand I can see why people would get irritated with Amazon regarding the changes, especially if they paid an extra $20 to get an ad-free Kindle. Most people consider the home screen recommendations a form of advertising, and they paid extra for a Kindle without ads, and now that Amazon has decided to populate the home page with unavoidable ads I can see how that would be frustrating for some users.
For ad-supported Kindles I think the change is actually an upgrade because now with the new software it doesn't show a banner ad at the bottom of the home page and library view. Ad-supported Kindles now only show ads on the sleep screen when the Kindle is turned off; the banner ads when the device is on have been completely removed.
Also, I don't think the current layout of the home screen is going to last much longer. Amazon has said more changes are coming to the home screen, including the ability to swipe left through your 20 most recent titles, and the picture shows something different at the bottom of the home screen.
There's also the fact that the Kindle's home page has been showing recommendations at the bottom for years. The only difference now is you can no longer set your Kindle to avoid using the home screen view in settings.
What do you think about having to use the new Kindle home screen with Amazon's recommendations always visible? Do you think they should bring back the setting to avoid using the home screen?