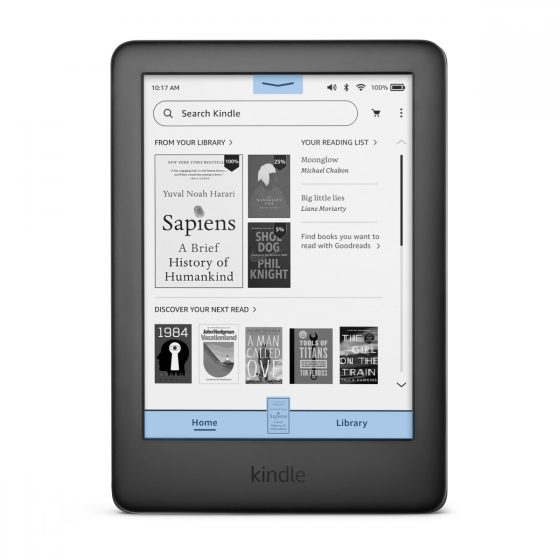 Last month Amazon released a new software update, version 5.13.7, for all Kindle ereaders released over the past 6 years, and it's causing a lot of frustration with Kindle users.
In fact I've never seen so many complaints about an update before, and I've been running this website for over 12 years. The update didn't add any new features, but they made a lot of small changes to the user interface to make it more like the Kindle apps for iOS and Android, and according to Amazon more changes are coming.
A lot of people seem to really hate the new user interface, and the Kindle software team should've seen this coming. Suddenly changing how things work on devices that people have been using for 5+ years is a bad idea if you don't give users any choice over the matter. I can see why people would rather stay with the familiar interface they've using since getting their Kindles.
Unfortunately Amazon doesn't give us a choice in the matter so there's not much we can do about it. You can send an email to kindle-feedback@amazon.com to complain about the update but it's probably not going to do any good.
Fortunately it's not all bad. One of the advantages with the new update for ad-supported Kindles is it removes the banner ad from the homescreen and library view. Now they only have screensaver ads after the update instead of both.
Below is a list of the top complaints with the new update. Maybe Amazon should've saved the new interface for new Kindles and left the old ones alone…
Top 3 Complaints
1. Back Button Removed – The biggest gripe with the new update seems to be the removal of the back button. The functionality to go back within books is still there for the most part, but it works differently after the update. You need to swipe up from the bottom of the screen to use the page dial with arrows and dots that signify previous locations. The old back button was a lot more intuitive, and it also worked for things outside of ebooks.
2. Homescreen Recommendations – After the latest update, the homescreen view can no longer be disabled so you now have to see Amazon's recommendations on the homescreen, even if you paid $20 extra for a so-called "ad-free Kindle". You can still switch to Library view manually, and it will stay there for the most part, but there are times when the homescreen cannot be avoided.
3. List View – If you prefer to use list view on your Kindle instead of cover view, you're likely going to be disappointed after the update because list view now only shows five titles at a time instead of 7.
Ways to Prevent Update
There's really only one way to keep your Kindle from updating to the new software and that's to keep it in airplane mode. You can probably get by with turning Wi-Fi on to quickly download new books, but eventually the update will probably get downloaded anyway.
Unfortunately there is no way to disable updates on Kindles and there is no way to downgrade to older software, unless you have a jailbroken device and even then it's not easy.
Amazon has a page up about how more changes are coming to the user interface and homescreen soon so hopefully there will be some improvements with future updates.