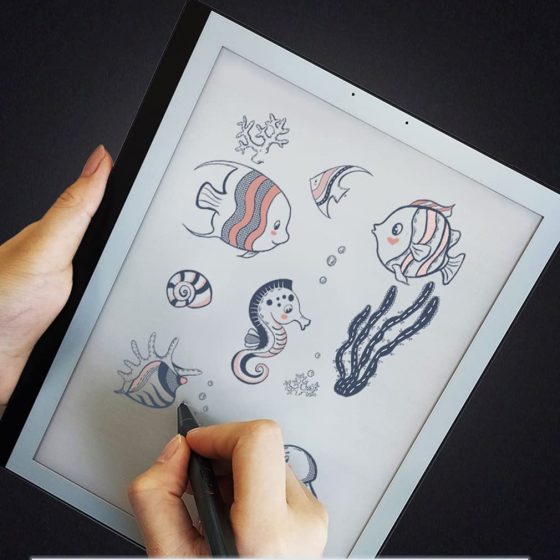 There's a new listing on Amazon with a vendor selling an Android-powered ereader and notebook from China that has a 10.3-inch color E Ink screen.
The device is called the Bigme B1 Pro and it's not new (it was released over a year ago in China), but it is one of the only devices to come with a 10.3-inch color E Ink screen, and it's the first time such a device has been available to purchase on Amazon.
It's the first-gen model that uses E Ink's older color screen tech, and the resolution is quite low for color content, so I don't know why anyone would want to buy it, especially for $789, but some people might be interested in the novelty of it.
The Bigme B1 Pro runs Android 8 and it supports installing Android apps. It also has a frontlight, a USB-C port, a 4000mAh battery, and a quad-core CPU with 32GB of storage space.
The 10.3-inch screen has a resolution of 1872×1404, so that's 227 ppi (for black and white), and it's uses E Ink's first gen Kaleido color screens, which have a third of the resolution for color.
It's the type of device that doubles as an ereader and digital notebook. It comes with an electromagnetic stylus pen for taking notes in color. Here's an older post with a video showing the Bigme B1 Pro in action.