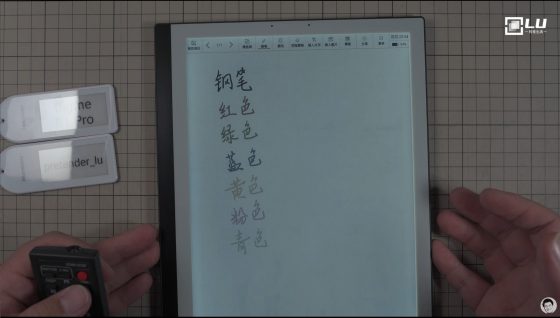 Last year when the first ebook readers with color E Ink screens started coming out, a lot of people said they weren't interested in a small 6-inch color screen. They said a larger screen would be better, and now less than a year later that has started to happen.
The Bigme B1 Pro, the first device with a 10.3-inch color E Ink screen, started shipping last month in China. There are a few YouTube videos showing it in action.
It has a 10.3-inch E Ink screen and doubles as a notetaking and reading device. It has a frontlight and a quad-core CPU with 32GB of storage space and a 4000mAh battery. It runs Android 8.1.
The Bigme B1 Pro is being sold from JD.com for 4999 Yuan, which translates to approximately $775 USD.
So the good news is larger color E Ink screens are now available to companies if they want to use them. I wouldn't be surprised to see Onyx release like 5 new devices with color E Ink screens this year.
But I just don't see this kind of tech ever becoming mainstream unless they prove that E Ink screens are better for eye health than LCD screens. This is a claim often made, especially by Chinese companies, but it has yet to be proven.
Color E Ink screens are more of a novelty than a serious product that people would be willing to buy, especially considering the high price. The colors are dull and lifeless compared to LCD screens, and contrast is worse for black and white text than regular E Ink screens. I'm surprised they didn't at least increase the resolution of the 10.3-inch screen to make it look better. At 227 ppi for black and white text, color resolution is only going to be a third of that (75 ppi). Just like I said yesterday in the last post: contrast on E Ink devices keeps getting worse instead of better.
Bigme B1 Pro Video
via: eReaderX