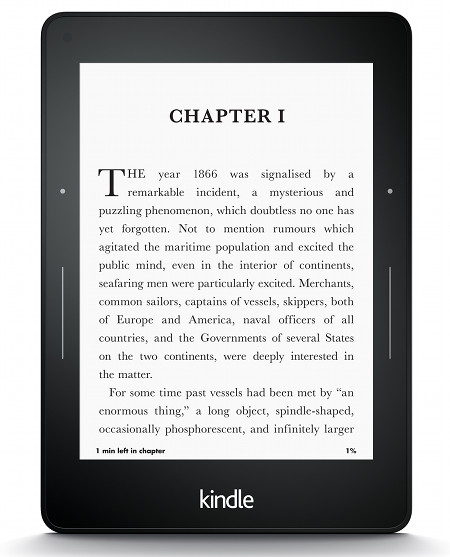 E Ink screens are great for reading ebooks and PDFs. They have more of a paper-like appearance than LCD screens, and they're more energy-efficient and can be easily read in direct sunlight, and they cause less eye strain for some folks because using a backlight isn't required.
However, E Ink screens evolve at such a slow pace improvements are rarely seen. E Ink introduced Carta screens way back in 2013 and that's still what all ebook readers are using today.
When Carta screens were first released E Ink claimed they improved contrast by 50% compared to previous generation Pearl screens.
After eight years you'd think they would've come up with a way to improve contrast even more, but unfortunately that's not the case. When you're dealing with a company that has literally zero competition in the epaper display market things tend to stagnate.
E Ink has released different generations of Carta screens over the years, but the improvements are so minor it's hard to pinpoint any differences. Contrast hasn't gotten noticeably better. Perhaps Carta screens are a bit faster to refresh now but the Kindle Voyage was one of the first devices to get a 300ppi Carta screen back in 2014 and it still has better contrast than any E Ink device released since. Text is simply darker and sharper. There's no denying it.
In fact E Ink screens look worse now than they did eight years ago. That's not hyperbole. It's actually not the E Ink itself that's getting worse, it's all the extra layers companies add over the top of the screen that decreases contrast.
Frontlight layers, capacitive touchscreens, glass and plastic front layers all degrade contrast.
E Ink screens had the best contrast back when less layers were added on top of the screen. Devices with infrared touchscreen have superior contrast to those with capacitive touchscreens. Even devices with lower ppi like the Kobo Aura H2O has better contrast than 300ppi devices. The Kindle Voyage was the one exception to this; it looks like a device with an infrared touchscreen because they did something to the glass layer to make it super clear. Even the newest Kindle Oasis doesn't quite have the same level of clarity as the Kindle Voyage when compared side-by-side.
I can't help but miss the days when E Ink screens had such a super clear quality to them that it made it almost seem like the text was floating off the background.
Too bad E Ink has stopped improving contrast over the years. Instead they've released color screens that have even worse contrast for black and white text because of the added color filter over the top of the screen. Having color E Ink is great for color content, but it's a shame that contrast continues to get worse instead of better.