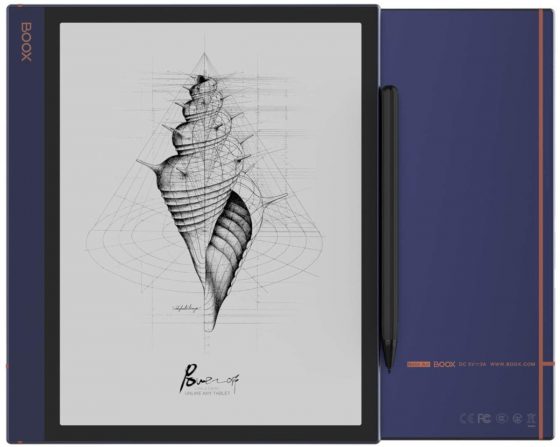 The 1st generation Boox Note Air is currently on sale for $419.99 at Amazon with free shipping, but the estimated delivery date is several weeks out for some reason, even though it's being shipped by Amazon.
The Note Air originally sold for $479.99 so it's a pretty decent discount, and it's $90 less than Onyx is currently selling the Note Air 2 for on Amazon, and it only has a few minor upgrades.
The Note Air is a fairly significant step up from the somewhat similar Kobo Elipsa that has also been on sale for the past few weeks for $349.99. Both have 10.3-inch E Ink screens with 227ppi, and both double as ereaders and electronic notebooks.
But the Note Air adds a warm frontlight, it has more RAM and an octa-core processor, it adds a mic, a speaker and a rotation sensor, Onyx has better PDF software, the notetaking capability is more advanced, and the Android OS opens up a lot more possibilities.
Check out my Onyx Note Air Review for more details, including a video review and a list of pros and cons.
The newer Note Air 2 comes with double the storage space (64GB), more RAM (4GB), and it has stronger magnets along the sides to hold the stylus in place. It also comes with a new type of pre-installed screen protector to help improve the feel of the writing experience. If those things aren't worth an extra $90 to you then the original Note Air might be worth considering, especially since Onyx is still updating the software.