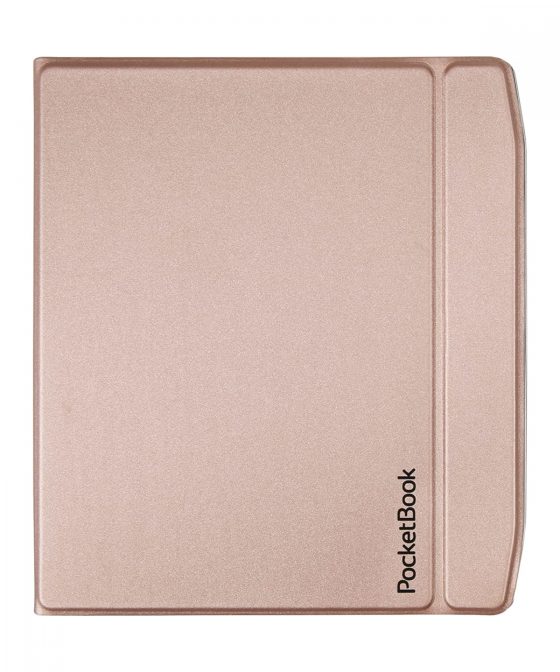 PocketBook started accepting orders for their new 7-inch PocketBook Era ereader earlier this month, but they didn't have any covers available for it initially.
Now that the PocketBook Era started shipping last week, there are a couple of different official covers from PocketBook available on Amazon, and the prices are fairly reasonable.
There's the PocketBook Era Flip Cover for $19.00 with free shipping. It's available in black and shiny beige (shown in the picture above).
It's important to note that the flip cover only covers the front of the device. It has a magnetic strip that attaches to the back edge, with the flap covering the front, and the flap can be folded around to the back of the device as well. This cover was shown in PocketBook's promotional video for the Era at the 40 second mark.
There's also a more traditional Shell Cover for the Pocketbook Era that covers the front and back of the device like most standard covers. It sells for $25.00 with free shipping, and it's currently available in black and navy blue.
So far I haven't come across any third-party covers for the PocketBook Era but since it was just released that's not surprising. If you find any other covers that will fit the Era feel free to leave a link in the comments section below.