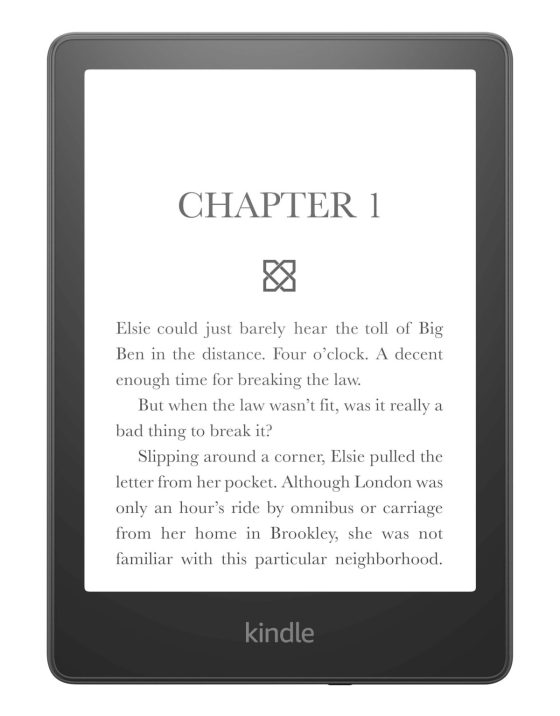 With the release of the new basic Kindle for 2022, Amazon has added the option to get a standard Kindle Paperwhite with 16GB of storage, and it's available with or without ads.
The new basic Kindle comes with 16GB of storage space and it sells for only $99, so it seems rather silly for Amazon to offer an "upgraded" Paperwhite model with only 8GB of storage space for $139, so you can see why they added a 16GB option.
At $149, the 16GB Kindle Paperwhite costs $10 more than the 8GB version, which I think is pretty lame. Amazon has increased the storage space on Kindles in the past without jacking up the price at all, so this just seems like a reason for them to start charging an extra $10 for a Paperwhite with extra storage space that most people are never going to need.
I know we've all been trained to think that more storage space is better, but when it comes to Kindles and ebook readers in general more storage space doesn't really matter. You can easily fit several thousand ebooks on a Kindle with only 8GB of storage space.
A Kindle with 8GB of storage really only has about 6GB available to the user since the system files take up some of that space. But even still that's enough room to hold upwards of 5,000 ebooks or a few dozen audiobooks. Even if you managed to read an entire ebook every single day, it would take over 13 years to read 5,000 ebooks.
Frankly, the amount of storage space they're adding to ereaders lately is nonsensical. Not only is it virtually impossible to read 6GB of ebooks before an ereader's battery permanently wears out and dies from overuse, navigating and organizing 6GB worth of ebooks on a Kindle would be a total nightmare. Amazon's interface isn't setup well enough to handle libraries even half that large.
There are really only a few reasons to get a Kindle with more storage space, and having more space for ebooks isn't one of them.
Reasons to Get More Storage Space
1. Audiobooks – Audio files are a lot larger than ebook files so if you plan on having several dozen audiobooks downloaded to your Kindle then you'll want to get a Kindle with more storage space. Even still this really only matters if you insist on having them all downloaded at once; you can remove titles you've already listened too and they remain available to download again from the cloud, and keep in mind Kindles only support audiobooks purchased from Audible.
2. Manga/Comics – Image-heavy content like comics and manga take up a lot more space than an average ebook so if you have a massive collection you'll probably need more storage space.
3. PDFs – If you have a large PDF collection that you want to read on a Kindle you might benefit from more storage space, but you'd really be much better off getting something other than a Kindle with a larger screen better suited for PDFs, like the Onyx Note Air 2.