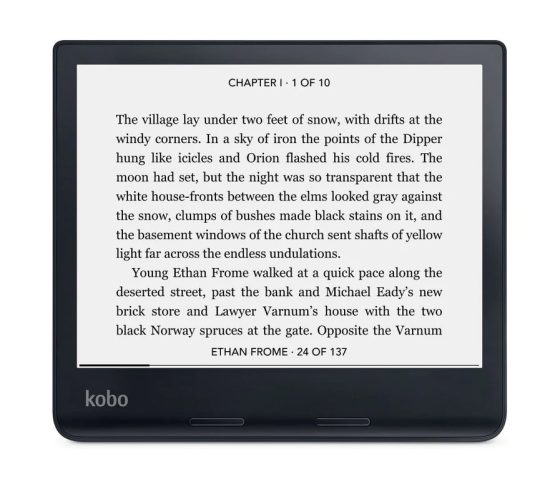 It's time for another round of software updates for Kobo's full lineup of ereaders, dating all the way back to the original Kobo Touch from many, many years ago.
The new software version is 4.35.20400. It adds a few new features and improvements, and Kobo claims their ebook store now loads faster.
The release notes say they improved handwriting recognition with the notebook app on the Kobo Elipsa and the Kobo Sage. They also added support for checkboxes in advanced notebooks.
This is also the second update released this year where they improved the PDF reading experience after a decade of neglect. A couple of updates ago they added the ability to retain the zoom level when turning pages, and now this update remembers the zoom level even after you close a PDF and then reopen it so you don't have to fiddle with the zoom level every time.
Generally Kobo's firmware updates are rolled out slowly over a matter of weeks so it might take some time to receive the update automatically while syncing, but you can always download the software for your particular model and update manually.
Here's the full list of release notes for the 4.35.20400 update:
Notebooks

Improved handwriting recognition when converting to text.
Added support for recognizing checkboxes in advanced notebooks. Tap the checkbox to add or remove a checkmark.

Discover

Our store now loads faster. Tap on the bottom of your screen to browse for your next read more quickly.

Reading Experience

When you close a PDF, your eReader will remember your most recent zoom level and position for when you reopen it.
We've added support so you can read in more languages. New fonts will be automatically applied when you open an eBook in Arabic, Armenian, Bengali, Canadian Aboriginal, Devanagari, Greek, Hebrew, Korean, or Tamil.

Miscellaneous

Fixed a bug where the keyboard was incorrectly positioned.