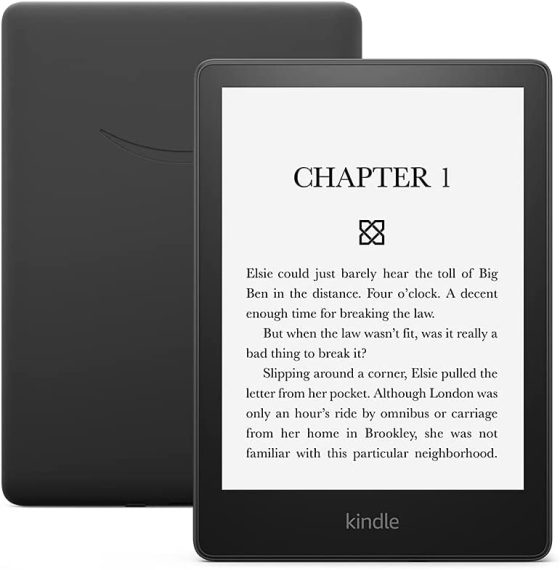 If you're looking to score a Kindle ereader for cheap, Woot has some really good deals on the current Kindle Paperwhite.
Like usual with these Woot deals, the Kindles are listed as refurbished so they aren't brand new. But most people report their condition being like new when they receive them so they're usually a pretty safe bet.
They have the 8GB Kindle Paperwhite available for $69.99. That's $70 less than the price of a new one, and it's the lowest price I've ever seen the 6.8-inch Kindle Paperwhite selling for since it was released in late 2021.
Woot also has the Kindle Paperwhite Signature Edition on sale for $109.99. That's $80 less than what they sell for brand new, and $30 less than the most recent sale at Amazon.
The Signature Edition model has 32GB of storage space and it adds wireless charging and an auto-adjusting frontlight. It's also ad-free so it doesn't have ads on the lockscreen like the base model, which cost an extra $20 to remove (unless you get lucky and talk a customer service rep into removing them for free). The Woot listing says the Signature Edition "Includes Lockscreen Ads" but that isn't true. It has never been sold with ads. That's just something they automatically put on every Kindle listing.
The sale is valid for the next 5 days or until they're sold out. The purchase quantity is limited to 10 per customer so they must have a bunch of them to clear out. Shipping is free for Amazon Prime members; otherwise it's like $6.
One downside with this deal is the Kindles only come with a 90-day Woot limited warranty instead of the standard 1-year warranty when buying Kindles directly from Amazon. But you can buy extended Asurion protection plans on Amazon if that's a concern.
See my Kindle Paperwhite review for a complete rundown of all the features and for a list of pros and cons.