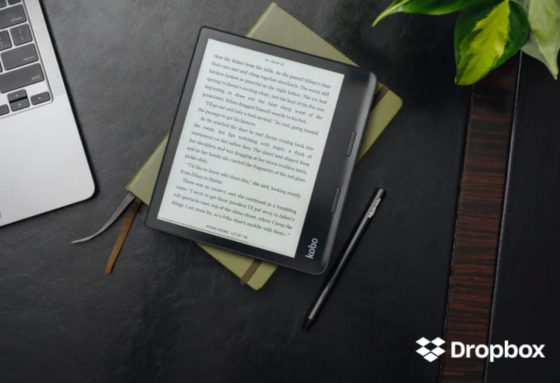 I've seen some complaints about Kobo's lack of options when it comes to transferring ebooks to Kobo ereaders wirelessly, and I think it's a valid criticism.
Most Kobo devices don't officially support wirelessly transferring personal documents and ebooks at all. Only the Kobo Forma, the Kobo Sage, and the Kobo Elipsa officially support Dropbox. All other models are left out.
However, it is possible to Add Dropbox Support to Kobo eReaders that don't officially support Dropbox, but most people don't know about it. There are some other hacks and workarounds too, but they aren't something the average Kobo user is going to know about.
Kobo should add some more wireless transfer options, or at least add Dropbox support to all of their current models.
Amazon offers several different ways to wirelessly send ebooks to Kindles. They have send-to-Kindle apps for computers, web browsers and mobile devices; there's a webpage where you can easily upload documents to your Kindle library; and you can use also email documents and ebooks to Kindles.
Onyx offers at least eight different ways to wirelessly transfer files to and from Boox ereaders. Even Pocketbooks officially support Dropbox for wireless transfer, and it's not just limited to a few of their most expensive models.
Kobo's devices are known for being more open and user-friendly than Kindles, but in this regard Kobo is lagging behind. Only offering Dropbox support on a couple of their most expensive models is just silly. Some people don't want an 8″ or 10″ ereader. Why are they sticking it to other Kobo users that prefer to read on a Clara 2E or Libra 2 or other Kobo?
The most annoying thing is those devices already have Dropbox support built into their software, but Kobo only chooses to enable it on the Sage, Elipsa and the discontinued Forma. It's time for that to change.