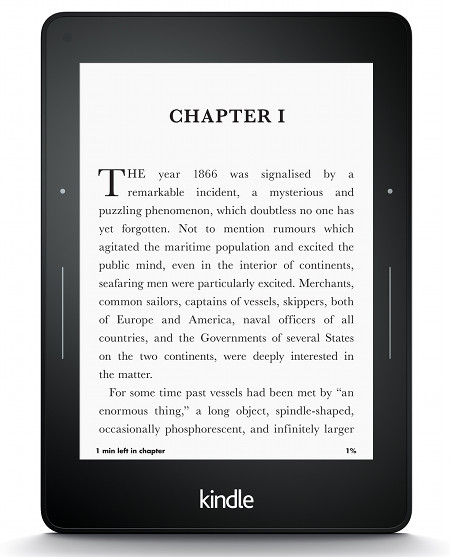 Earlier this year I posted a list ranking all Kindles from worst to best all-time, and some people were surprised by my number one pick being the Kindle Voyage, and frankly I'm kind of surprised by it too.
I never would've expected the Kindle Voyage to be my favorite Kindle after first reviewing it in 2014. At the time I was kind of disappointed with it because the first one I had had a blotchy frontlight.
I used it infrequently and sold it like a year later, assuming something better would come along, but it's been over 9 years since the Kindle Voyage was released and that has yet to happen.
In 2018 I decided to buy a used Kindle Voyage on eBay because people kept saying the Kindle Voyage's screen was better than newer devices getting released and I wanted to verify that for myself, and I discovered that was indeed true. There's something about the Kindle Voyage's screen that's clearer and sharper than any other E Ink device I've ever seen to this day.
Plus the used one I got off eBay had a much better frontlight than the first one I owned, so that was a nice bonus, and I started to like the Kindle Voyage a lot more than I had before.
For some time I considered the Kindle Oasis 3 my favorite Kindle because I like the physical page buttons and the larger screen, but ultimately if I had to chose only one it would be the Kindle Voyage. The Kindle Voyage is the perfect size for portability because it easily fits into a pocket, whereas the Kindle Oasis is just too wide, and as time goes on I've noticed the screen just doesn't refresh as cleanly on the Oasis as other Kindles and that annoys me while reading.
The current Kindle Paperwhite is really nice. It has a better frontlight than the Voyage with adjustable color temperature and it's faster overall, but the Voyage still has a clearer screen and I prefer having the page-turn sensors on the Voyage. Plus the smaller size makes it more pocketable than the 6.8-inch Kindle Paperwhite.
What is your favorite Kindle model of all-time?