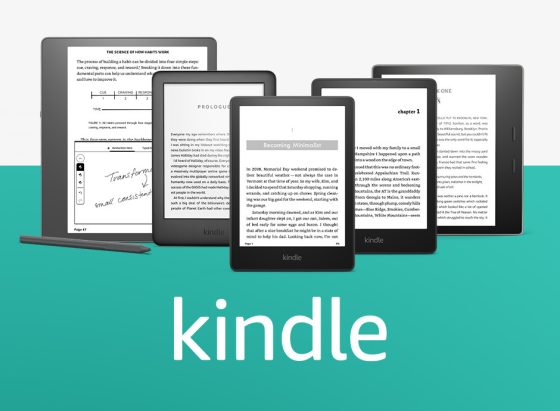 I've been seeing a lot of people asking if Amazon is going to be releasing a new Kindle at some point this year, especially after they announced a new hardware event in September.
The thing is Amazon always has an event in September to announce new products, and Kindles are almost never included in those events even when they do have new models coming out. They did unveil the Kindle Scribe at last year's event, but it was a completely new product so that made sense.
With the exception of 2020, Amazon has released at least one new Kindle every year going back to 2009.
However, this is kind of a weird year where I could see Amazon not releasing a new Kindle again like in 2020. The Kindle Scribe is still less than a year old, and so is the entry-level Kindle.
The Kindle Paperwhite was released in 2021 and is Amazon's best selling Kindle and it's not exactly in need of an update. The Kindle Paperwhite 3 was on the market for over 3 years before it was replaced and the Paperwhite 4 was available for three years before it was upgraded.
Given that, the odds of the Kindle Paperwhite 5 getting replaced at the 2-year mark is pretty low. There isn't really anything "new" they could add to the Paperwhite at this point since ereader technology evolves at such a slow pace.
The Kindle Oasis is the most obvious model in need of an upgrade, but after 4 years with the same model and 6 years with the same design, it seems far more likely the Oasis 3 is going to be the last of its line at this point. I don't think there will ever be an Oasis 4.
As I've said in the past, if Amazon were to release another Kindle in the 7″-8″ range it would make more sense to include stylus support like the Kindle Scribe, and if they do that calling it something like the Kindle Scribe Mini is going to make a lot more sense than calling it a Kindle Oasis for the 4th time, especially when the previous Oasis models don't support using a stylus it's just going to cause confusion with customers.
Personally, I'd like to see Amazon release a mini pocket-sized Kindle smaller than the entry-level model, but that's almost certainly not going to happen.
I just don't see this being a good year for new Kindles. A mini Kindle Scribe with page buttons like the Oasis would probably be pretty popular because a lot of people still want a Kindle with page buttons and some don't want a device as large as the Scribe. But with Amazon you never know what's coming next, and when it comes to Kindles the safest bet is usually them doing nothing.