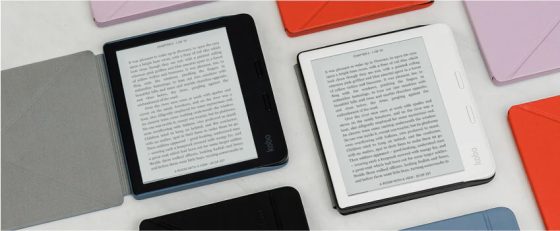 A listing for a new Kobo ereader turned up on the FCC website a few days ago so we can expect a new Kobo model to hit the shelves at some point in the near future (probably a few months from now).
The FCC paperwork doesn't reveal any specific information about the new device so there's no indication what size the device is or what model it might replace.
As I posted about a couple months ago, Kobo should release a new entry-level model considering they've basically been selling the same entry-level model for over seven years now. They released the Kobo Nia in 2020, but the screen and the hardware were the same as the Kobo Aura 2 that came before it so they essentially re-released the same device with a slightly different casing and a different name.
Or maybe Kobo is going to release a new Kobo Libra or Kobo Sage, but you'd think they'd update both of them if that were the case since they were both released at the same time in October of 2021.
It's kind of weird timing considering Kobo usually releases new ereaders in fall at the same time that Amazon releases new Kindles. The one recent exception being the Kobo Elipsa and Kobo Elipsa 2E. The first gen Kobo Elipsa was released in June of 2021 and the updated 2E version was released in April of 2023.
Maybe it's going to be an Elipsa with a 300 ppi screen like the Kindle Scribe. Or maybe they're going to offer a version with a color E Ink screen like Onyx with the new Note Air3 C. I think color screens make more sense on larger models than smaller ones, and the latest Kaleido 3 screens look surprisingly good as long as you don't mind having the frontlight on all the time.
Kobo released the Kobo Clara 2E in September of last year so it's safe to rule out an updated version of it. But other than that the new model could be just about anything.
What do you want to see from the next new Kobo ereader?
via: reddit