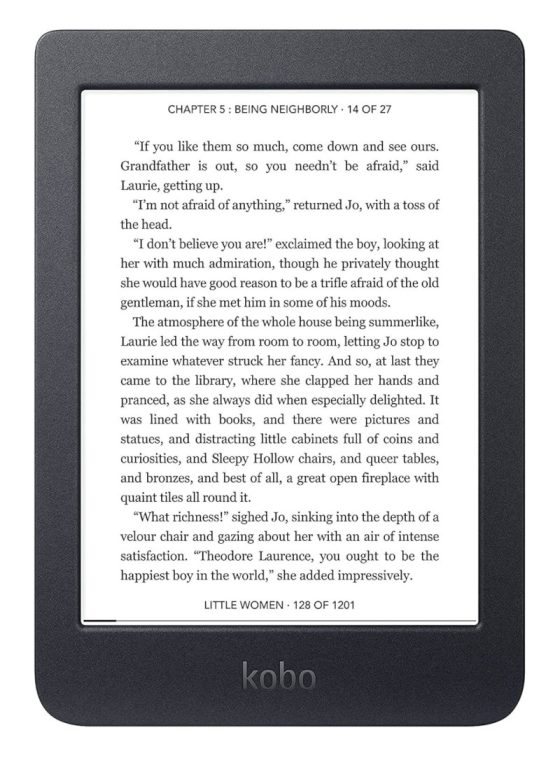 Looking over Kobo's current lineup of ereaders, most of them are still relatively new. They released the 6-inch Kobo Clara 2E last fall, and the 10.3-inch Kobo Elipsa 2E earlier this year.
The Kobo Sage and Kobo Libra 2 were both released in October of 2021. There's a chance Kobo could replace them, perhaps with "E" versions made of recycled materials like the Clara 2E and Elipsa 2E, but neither model is outdated and in need of a major overhaul.
The only Kobo ereader that really needs to be replaced is the entry-level model, the Kobo Nia.
The Kobo Nia was released in July of 2020, but the weird thing about it was it wasn't really "new" in any way. Kobo basically took an earlier model, the Kobo Aura 2, and put its hardware in a slightly different casing and called it the Kobo Nia.
The Kobo Nia brought nothing new to the table when it was released in 2020. It was basically a re-release of the Kobo Aura 2 that was originally released in the 2016. So essentially the Kobo Nia is the equivalent to a now 7-year-old device.
The Kobo Nia is still rocking an old school microUSB port. It has a single core 900 MHz processor. It doesn't support dual-band WiFi or have Bluetooth like newer Kobos, and it's not waterproof either. It has a 6-inch 212 ppi screen and a frontlight, but without warm temperature control.
Given the fact it's an entry-level model, you can't expect it to have everything the Kobo Clara 2E has, but it could certainly use a few upgrades at this point. Pocketbook just released a new basic model called the Basic Lux 4 and it adds page buttons, a microSD card slot, and a USB-C port for the same price as the Kobo Nia.
Personally, I don't see the purpose of selling two 6-inch ereaders that are only $30 apart on price (the Kobo Nia is $109 and the Kobo Clara 2E is $139). I'd rather see Kobo bring back something with a smaller screen like the Kobo Mini. Now that would be interesting.