Here's a list of 10 bestselling free ebooks from B&N. Barnes and Noble ebooks have their own form of DRM encryption that requires the use of Barnes and Noble's eReader software for iPad, other iProducts, the Blackberry, Mac and PC. B&N ebooks also work on the iRex DR-800, Pandigital Novel, and of course the Nook.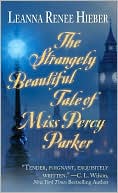 3.5 stars, 126 reviews
Six young men and women are called to protect the living world from the dead in Hieber's Gothic romance debut. Mysterious powers give Alexi and his peers the mission of keeping the restless dead in line and seeking a prophesied seventh guardian. Miss Percy Parker, an albino orphan with a talent for languages, fills none of their expectations, but Alexi is drawn to her all the same.
Hieber draws Victorian London as beautiful and grim, with depictions of Jack the Ripper as a nightmarish many-headed hound alongside charming descriptions of the Athens Academy, Percy's boarding school, and Greek mythology that smartly draws together various elements of the story. The supporting characters are nuanced and appealing but given short shrift by the narrow focus on Percy and Alexi, though future sequels may give them more room to play. Hieber's debut shows great potential, and readers will want to revisit her intriguing world.
Copyright © Reed Business Information, a division of Reed Elsevier Inc. All rights reserved.
3.5 stars, 469 reviews
One week of mind-blowing sex on a beautiful Caribbean island. Of all the business proposals financial tycoon Dominic Saxon has heard, Taylor Steele's is definitely the most tempting. All Taylor wants in return is for Dominic to father her baby. No strings, no commitments…just a mutually satisfying arrangement. Make that very satisfying. For a man with no intention of marrying again, it sounds ideal.
Taylor wants a baby, not a relationship. And sexy, intelligent Dominic seems like a man with perfect genes. Turns out, Dominic has perfect everything. Their "procreation vacation" is a whirlwind of sensual ecstasy. But when it's over, will either of them be able to say goodbye?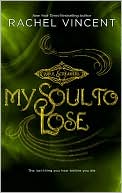 3.5 stars, 304 reviews
It was supposed to be a fun day, shopping at the mall with her best friend. Then the panic attack started and Kaylee Cavanaugh finds herself screaming, unable to stop. Her secret fears are exposed and it's the worst day of her life.
Until she wakes up in the psychiatric unit.
She tries to convince everyone she's fine–despite the shadows she sees forming around another patient and the urge to scream which comes burbling up again and again. Everyone thinks she's crazy. Everyone except Lydia, that is. Another patient with some special abilities….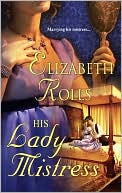 4 stars, 369 reviews
DOWNTRODDEN SERVANT OR GRACIOUS LADY?
When Max, Earl Blakehurst, meets Verity he sees a downtrodden servant. He doesn't recognize her as the daughter of a colonel under whom he used to serve, the girl he'd once helped years before. The life Verity's now living is untenable. So he proposes a shocking solution–he will set her up as his mistress.
It's only once that Verity's finally agreed, once Max is beginning to lose his heart to her, that he discovers her true identity. Max is taken aback; he would never have suggested this lady become his mistress. Now, to avoid scandal, they'll have to marry!
2.5 stars, 301 reviews
Linda's had a bad day. First her boyfriend killed her. Then she woke up, still on this boring plane of existence, and with an odd obsession about her missing body. Mike won't tell her what he did with her body, and she can't find the stupid thing herself. There's only one thing she can do – torment the bastard until he coughs up the information.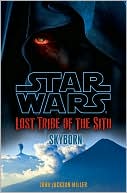 3 stars, 175 reviews
A Jedi ambush leaves the Sith ship Omen marooned on a remote alien world, its survivors at the mercy of their desolate surroundings and facing almost certain death. But Sith will no more bow before the whims of fate than they will yield to the weapons of their enemies. And Omen's cunning commander, Yaru Korsin, will let nothing keep him and his crew from returning to the stars and rejoining the Sith order's conquest of the galaxy. Murdering his own brother has proven Korsin's ruthless resolve-but now an entire race stands in his way.
The primitive, superstitious Keshiri worship unseen gods called the Skyborn, shun science, and punish unbelievers with death. Branded a heretic, the widowed young geologist Adari Vaal is running for her life. Among the mysterious Sith castaways she finds powerful sanctuary-and her saviors find the means of survival. With Adari as their willing pawn, the Skyborn as their Trojan horse, and the awesome power of the dark side of the Force at their command, the lost tribe of the Omen set out to subjugate a planet and its people-and lay the foundation for a merciless new Sith nation.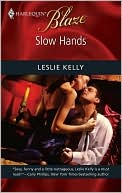 4 stars, 251 reviews
This is Maddy Turner's lucky day. The civilized society girl just bid on sexy rogue Jake Wallace at a charity bachelor auction–and won! But Maddy knows Jake's dirty little secret. And it should keep her from trying out her new boy toy. Too bad she can't stop herself from indulging in raw, quite uncivilized sex all the same….
Jake Wallace is utterly bewitched by Maddy–and utterly bewildered. How can this tantalizing woman melt so rapturously under his ministrations one moment, then turn into a haughty queen the next? He's determined to get to the bottom of Maddy's agenda. One slow, delicious inch at a time…
3.5 stars, 125 reviews
When Martin Lancaster was eighteen, his father was mysteriously lost at sea during a yacht race. Years later Martin discovers long-lost logbooks in his mother's attic and vows to find out the truth. But he meets implacable resistance from family, business colleagues and officials, who seem prepared to stop at nothing to prevent him discovering what really happened all those years ago.
4 stars, 218 reviews
Vic has two loves in her life, her cat, Mister, and reading books from her bookstore. Her future looked set, until one night when she's saved from probable danger by a mysterious stranger. Cole has moved around a lot during his life, never finding a true home, until he buys an old house, and fate steps in to change his future. A light romance with a paranormal twist.
3.5 stars, 201 reviews
The Unsuspecting Mage is the first book in The Morcyth Saga, a new epic fantasy series by Brian S. Pratt. From beginning to end, it's jammed pact with action & adventure. Not knowing what is going on from the antagonist's viewpoint gives this book an excitement others lack. An avid reader for years, Mr. Pratt brings his own original slant to the genre that has entertained millions.