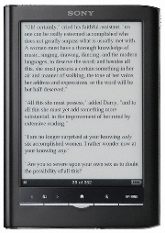 This is a quick note to mention that the review for the new Sony Touch is now finished and can be found on the dedicated Sony PRS-650 Review page.
Also, here is the link for the PRS-650 PDF review. The PDF review includes several large close-up pictures of the Sony Touch.
I plan on updating both reviews later next week to add more information.
As usual, feel free to ask any questions below.