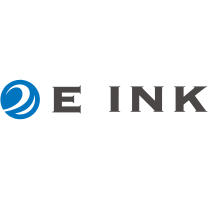 E Ink, the company that makes the screens for the majority of dedicated ebook readers, announced today that their new Pearl displays have won the Best Commercialization Award at the fourth annual IDTechEx Printed Electronics Awards.
This marks the second award this month. On December 1st E Ink announced that their Pearl display were selected to appear in Popular Science's December issue for their annual Best of What's New awards for 2010.
Pearl screens were introduced back in July with the release of the Graphite Kindle DX. Pearl displays are also used on the Kindle 3 and the new Sony Readers, the Pocket, Touch, and Daily Editions.
Pearl screens are boasted as having 50% improved contrast and being more energy efficient than previous products. They're faster too, and are compatible with new touchscreen technologies like the infrared senors used on the new Sony Readers.
"Our E Ink Pearl display not only takes eBooks to the next level, it enables further adoption in the areas of eNewspapers, eMagazines and eTextbooks," said Sriram Peruvemba, Chief Marketing Officer at E Ink. "This award reaffirms our team's commitment to perfecting our ePaper technology while providing an eco-friendly option to paper."
If you explore E Ink's website, it becomes apparent that they are marketing Pearl screens in several areas outside ereading. Some of the more interesting applications include wireless devices like remotes, game controllers, cyclometers, glucose monitors, watches, and they're even trying to get into your local stores with signature pads and in-store signage for advertising.
Aside from the Pearl displays, E Ink recently introduced Triton Imaging Film, their new color displays that use the same type of technology the monochrome screens use, meaning they are readable in sunlight and only use energy when turning pages.
We should start seeing ereaders with these new color screens in early 2011; it'll be interesting to see what kind of rewards that leads to.