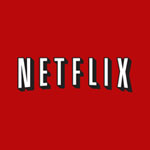 So this is a little off-topic, but I came across an article on Engadget yesterday about the Android Netflix app getting updated to support 24 new devices officially and a number of other devices unofficially by sideloading the Netflix APK.
Reports indicate that the Neflix app works with Tegra 2 tablets like the Motorola Xoom, Samsung Galaxy Tab, and the ASUS Transformer, although the Transformer requires some extra work.
I tested the Netflix app on the Notion Ink Adam running the unofficial NI Honeycomb ROM, which is ironically built off the Transformer's version of Honeycomb, and on the Nook Color running CM7. The app will probably work with a number of other tablets running Android 2.2 and higher too (the Netflix app requires Android 2.2 and up).
The app works pretty well on the Adam, and the Adam's full-size HDMI port makes streaming to a TV nice and easy. For the most part the video quality is good, but it tends to get overly pixelated at times, more so than streaming on a laptop.
It doesn't run quite as smoothly on the Nook Color and the sound isn't very loud on the Nook's little speaker, but overall the app is good enough to be usable. Fast movement tends to be a little laggy. Perhaps overclocking the Nook to run at 1.2GHz would help; I'm currently running it at 925MHz, the highest setting available with CM7. To be honest, I'm surprised it even works on the Nook Color—that's somewhat of a stretch for a device designed to read ebooks.
I've also experienced some issues with sound being out of sync on both the Adam and Nook. Just enough to be annoying, but it doesn't always happen, so hopefully Netflix will get that straightened out. It doesn't seem to be doing it as much lately.
Visually and functionally the Android version of the Netflix app is pretty much identical to the iPad app. The homepage shows a list of suggested titles, there's a section for genres, a search bar, and instant watching queue.
Anyway, the download for the Netflix APK can be found at XDA.