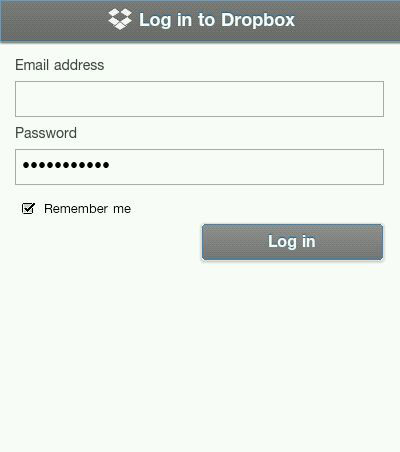 Since I got the Sony PRS-T1 I've been transferring ebooks, PDF files, and even MP3 files to it over Wi-Fi using the Reader's web browser and Dropbox, a free cloud storage utility.
Dropbox works well for transferring a small number of files to the Reader. You have to download each file individually so it's not something you want to use for bulk transfers, nothing beats Calibre for that, but Dropbox is really handy for transferring a small number of ebooks quickly without having to use a stupid USB cable every time.
Here's how it works:
#1. First, you need to setup a Dropbox account if you don't already have one. They have free accounts for up to 2GB of storage, enough for a couple thousand ebooks or so. Use this Dropbox link to register and we both get an extra 250MB.
#2. After registering and setting up Dropbox on your computer (they have apps for Android, Blackberry, and iPad/iPhone too), all you have to do is copy and paste or drag and drop files into the Dropbox folder that you want to transfer to the Sony Reader.
#3. Once the files are loaded onto Dropbox, open the Sony PRS-T1's web browser and go to the mobile Dropbox site at this url and login: https://www.dropbox.com/m/
That's it. You're ready to download files. Just tap the file and it will download and automatically show up in the library. The browser will only download files the Reader Wi-Fi supports: EPUB, PDF, TXT, MP3, AAC, JPEG, PNG, GIF, and BMP.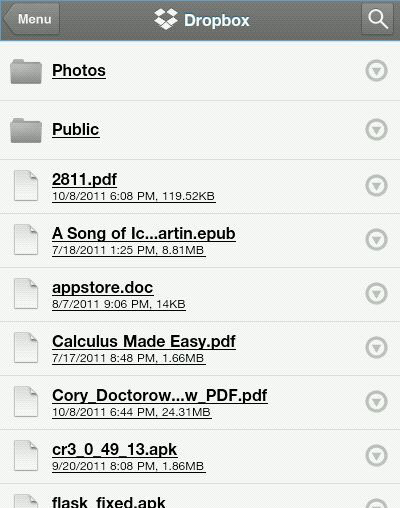 For TXT and image files the browser wants to open them automatically so you have to hold down on the download link and select "Save Link" from the pop-up.
I experienced an issue at one point where the files wouldn't download; it would direct to a web page that wouldn't load instead of downloading. Going into browser settings and clearing cache fixed the problem.
P.S. For those wondering if the Kindle can do this with its web browser, it can't (not unless you hack it). You can login and view the list of files and everything, but the Kindle cannot open links that trigger new windows, making it impossible to download any files from Dropbox.