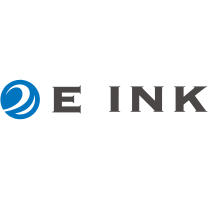 Charbax has come through with another insightful interview with E Ink's Sriram Peruvemba at this year's CES. The video is seventeen minutes long and goes into detail about the future of E Ink and shows some new uses for electrophoretic displays.
Among the highlights is a new high-resolution monochrome screen with 300 dpi. E Ink is working with Epson to design a driver capable of running it. They also show the new color E Ink ereader, the jetBook Color, which is already available in Russia and is expected to start shipping in the US at anytime now.
Some of the other applications for E Ink include signage for adverting, wrist watches, low-power displays for power tools, and more. What interesting is a large one pixel color display with no backlight that appears much brighter and more colorful than the small pixels used for ereader displays. It makes it look like it is using a backlight but it's not; it's just able to reflect more ambient light with the larger size.
Last year at CES, Charbax posted a twenty minute interview with E Ink's Sriram Peruvemba. It's interesting looking back on it a year later. They've got color E Ink devices available commercially now, but not a whole lot else has changed. Hopefully by at CES 2013 they be able to have the high-resolution screens available and a whole lot more.