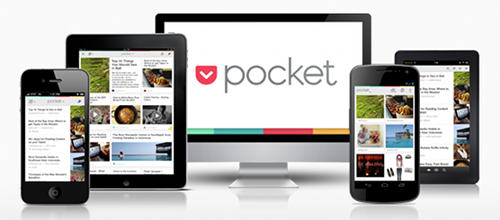 If you've ever used the Read it Later app for Android or iOS, then you know it us a useful app for saving web articles to read later offline and even YouTube videos too.
Read it Later has just changed to Pocket. Pocket has some new features, a new user interface, and is now free on Android and iOS.
Pocket is the type of app for people who don't always have an internet connection throughout the day to access the web, and for those that like to bookmark a bunch of articles to read at a later time. What's cool is that you can sync articles you've saved across multiple devices—tablets, phones, computers, and even some ebook readers.
"Nearly five items every second are saved to Pocket from the web and popular news apps, including videos, articles, recipes and more," said Nate Weiner, founder of Read it Later and creator of Pocket. "Pocket is the perfect name for our latest version as it expresses how simple it is to take any content users discover with them, no matter where they go."
There were two versions of the app when it was called Read it Later, one free and one paid. The free version had limited features, but now that they've changed the name to Pocket they've ditched the paid version altogether.
Here are the links to download Pocket: