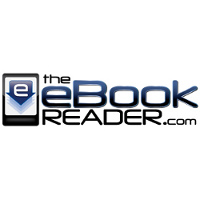 Once again I find myself way behind in posting about ereader and ebook-related news so I've decided to do a roundup post with a bunch of different news stories from this past week instead of writing a separate post for each one.
So here it goes….
Tor/Forge Books announced earlier in the year that they will be switching to DRM-free ebooks starting in July. Then this week they announced the impending debut of the Tor/Forge DRM-free ebook store where they will sell all Tor, Forge, Starscape, Tor Teen, and Orb ebooks directly. The bottom line: It's good to see publishers making the switch to DRM-free. Hopefully more will follow.
This week Sony pulled the wraps off their new web-based Reader Store. Before you had to use the Sony desktop software to make purchases and download ebooks; now that can be done from the Reader Store website directly. Sony also said they updated their Android app, but who knows what they are talking about on that front because the app hasn't been updated since May 15th according to Google Play.
In other Sony-related news, at E3 this week they showed off a new concept that essentially merges books and video games together into something called a Wonderbook—an interactive book that uses Augmented Reality technology and PlayStation Move products to "bring stories to life before your eyes". The first Wonderbook is called Book of Spells and ties in with the Harry Potter universe, complete with new content from J.K Rowling. Below is a video that attempts to show how the Wonderbook works. More info can be found on the Playstation Blog.
Bookeen, an ebook reader manufacturer based in France, has announced a new partnership with Adlibris, the leading Swedish Internet bookstore, to launch the Adlibris Letto ereader, which appears to be a re-branded Cybook Odyssey. Bookeen also recently partnered with other leading bookstores in France and Italy. Bookeen sees themselves as the main European competitor to the Amazon Kindle and Kobo ereaders.
Kobo launched their ebook self-publishing platform this week. It's called Kobo Writing Life. It's still in beta with 50 test authors and should launch fully at the end of June. Kobo boasts about offering some advantages with higher royalties, non-exclusive agreements, and the option for no DRM.
This week at SID, Fuji Xerox showed off some color epaper. Unlike E Ink's color epaper, Fuji's doesn't require a color filter over the top of the screen so that means the colors are brighter and more saturated. I don't know how much stock to put into Fuji Xerox actually releasing a product that uses this since they showed something very similar 5 years ago.
In other epaper news, Plastic Logic has new color and flexible epaper. There are a bunch of videos on Plastic Logic's YouTube channel. Here's the one showing their color epaper in action.
Another new epaper display technology shown at SID this week was LG's new flexible E Ink displays. Yitoa and Wexler both had a flexible ereader on display to show how durable the screen is. Here's a video and some pictures.