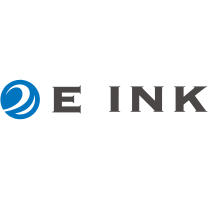 The company that makes the epaper screens for the majority of ebook readers, including Kindles and Nooks, is called E Ink. In addition to ereader screens, E Ink's technology is used in all kinds of different applications.
In the video below, E Ink's CMO Sri Peruvemba shows off a bunch of new products and ideas that E Ink and their partners have been working on, including traffic lights, crosswalks, signs, locks, and even kayak and bike computers.
If you don't want to watch the whole video, at least make sure to fast forward to the 10:12 mark to see E Ink's latest generation color displays, called Triton 2. They even have one equipped with a frontlight similar to the new Nook Touch with GlowLight.
At 11:55, they demonstrate how smooth video playback has gotten on E Ink screens by showing Bugs Bunny dancing. But that's nothing new. The Kindle and Nook have been playing videos for awhile now. Not that smoothly, though.
After that there's a look at E Ink's high resolution screens that have 300 dpi (dots per inch). Normal E Ink screens have 167 dpi. These high resolution screens are good for showing fine details for maps, pictures, diagrams, etc. It would be cool to have an ereader with one of those screens…
E Ink Booth Tour at SID 2012