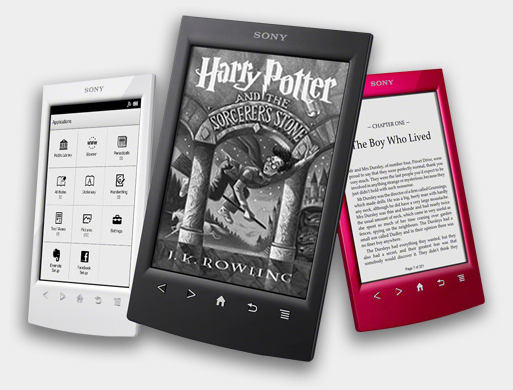 Sony has released firmware updates for their latest ebook reader, the Sony PRS-T2, as well as last year's model, the Sony PRS-T1.
With the PRS-T2 it will notify you that the update is available after connecting to Wi-Fi and then ask to download and install it. I'm not sure if the PRS-T1 has automatic updates or not (it didn't used to) so its package may need to be downloaded and installed from a computer.
Regardless, here are the links to the Sony support pages with the firmware downloads and the descriptions of the changes:
Note that those links lead to the US versions. If you live outside the US you'll have to track down the support page from one of Sony's regional websites.
Both updates are dated today, 11/27/2012. The new firmware version for the PRS-T2 is 1.0.04.11081, and the new firmware version for the PRS-T1 is 1.0.05.11130.
The update for the PRS-T1 basically removes the Google Books feature since that is no longer integrated into the Sony's Reader Store, and it also supposedly fixes an issue for those unable to login to the Reader Store.
The update for the PRS-T2 addresses an issue with error messages displaying when going into collections, and login issues with Facebook and the Reader Store.
So basically the new updates include some much-needed bug fixes but no new features.