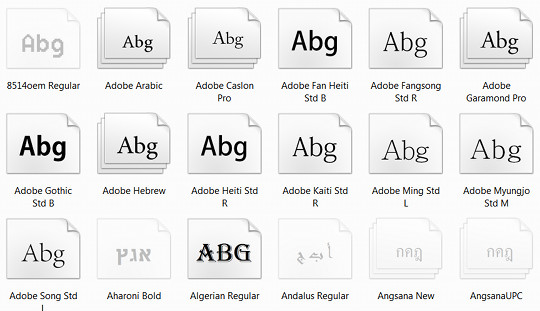 One of the great benefits of reading ebooks over paper books is the amount of control you have over the most important part of a book: the text.
You can adjust how small or large it is, and depending on the reading device or app you use, you can often change font type, font weight, text alignment, spacing—and with tools like Calibre you can pretty much format an ebook any way you want if you're determined to do so.
One of the most important aspects of customizing your reading experience is font choice. Most ebook readers and apps these days offer several font choices, or at least an option for serif or sans-serif.
Sometimes you can take it a step farther by adding more fonts to an ebook reader in a few simple steps, as is the case with adding custom fonts to the Kindle Paperwhite and Kindle Touch, the basic Kindle and older Kindles, the Sony PRS-T1 and T2, and the Kobo ereaders.
Once you have that kind of freedom to choose whatever fonts you can get your hands on, it's fun to test different styles to see which ones look the best. Most computers come with a plethora of font choices on board that you can use (just type "fonts" into the search bar), and you can always find tons of free and paid fonts online from sites like Google Fonts.
When dealing with E Ink ebook readers I find that it's often best to use thicker fonts for better contrast. I've experimented with a variety of different styles to try and find the best font, but my favorite changes all the time, and I'm always looking to try new ones.
Recently I came across a discussion at Mobileread about which font people like to use on the Kindle Paperwhite. I happened to come across a really nice font on postcount #700 that a member named JSWolf put together. It's a modified version of Charis SIL that looks great on the Kindle Paperwhite's E Ink screen. It's thick. It's clean. And it's unobtrusive. It's my new favorite font…for now.
So how about you? What is your favorite ebook font?