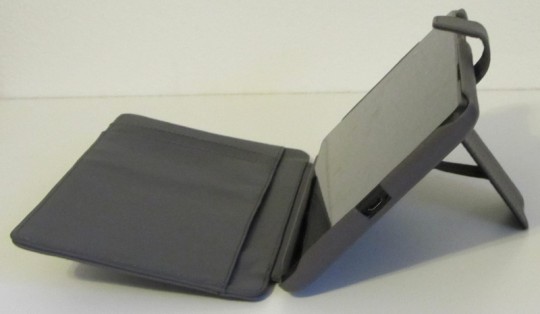 I've posted a couple of reviews of covers for the Nexus 7 2 over the past couple of months. The first review was for the official Asus travel cover, and I didn't like it very much at all. Things got better with the Snugg cover that I reviewed last month; it proved to be a decent cover for under $25. Now I've got a review for what's quite possibly the best cover of all for the Nexus 7 2.
The folks at Noreve sent me one of their leather covers for the 2nd gen Nexus 7. Noreve is based out of France and ships their covers worldwide. Some Noreve covers and cases are available from retailers such as Amazon. This is the second Noreve cover that I've reviewed. I also reviewed one of their leather covers for the Kindle 4 a couple of years ago. I really like it and still use it all the time, even though I don't use it with the Kindle 4 anymore (I was able to cram the Kindle Paperwhite in it even though it's a little larger).
Review: Noreve Leather Cover for Nexus 7 2
Pros
The cover is made of real leather.
It offers a good amount of protection without feeling extra bulky.
Tight, clean fit with no wiggle room or material covering the front of the tablet, and there's a magnetic strap to secure the cover closed.
The inside of the front cover has two slots and a sleeve to house things.
There's a kickstand on the back that folds out so that you can prop the device up in landscape mode.
There are cutouts for all the ports, buttons, speakers, and cameras.
It includes a sleepcover magnet that automatically turns the Nexus 7 on and off when opening and closing the cover.
Cons
It fits the Nexus 7 very tightly, which is good, but it's so tight that it's fairly difficult to remove the device from the cover.
Expensive.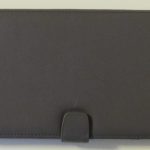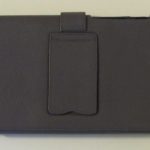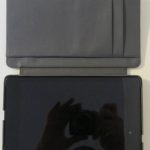 Verdict
Now that I've had the opportunity to review two separate Noreve covers, it's clear that they are among the best cases that money can buy. Noreve covers are made of real leather and the overall quality is a lot better than other covers I've reviewed. Even the Kobo Aura sleepcover that I just reviewed and liked a lot can't compare to the style and classiness of the Noreve cover for the Nexus 7. The main downside is that Noreve covers tend to be pretty expensive. This particular one for the Nexus 7 costs 65 euros, which is about $85. But if you've got the money to spare they're certainly worth it. Noreve covers are available in a variety of colors and materiel styles at Noreve.com.
Noreve Cover Video Review