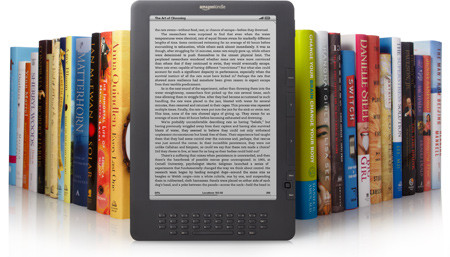 As a few commenters have pointed out over the past couple of months, the international Kindle DX is no longer available for immediate shipment from Amazon—it now has an expected ship date 2 to 4 months away.
For a device that has been seemingly discontinued (twice), that long of a shipping delay makes no sense whatsoever. If Amazon isn't making anymore Kindle DX's, then what are they waiting for? It's not like it takes 2-4 months to get more in stock from another warehouse or somewhere else.
A delay that long would suggest that more need to be made in order to fulfill shipments. But why would Amazon make more Kindle DX's when they haven't even updated the software since early 2011. It doesn't make sense.
Yet Amazon continues to accept orders for the Kindle DX for $199, even with a 2-4 month shipping delay. Usually if something is 4 months off a store will stop taking orders until they get more in, but not in this case.
After Amazon stopped selling the regular US version of the Kindle DX earlier this year, and after the price of used ones skyrocketed to $9999, it came to light that Amazon was still selling the international version of the Kindle DX for $199.
The problem is the listing is nearly impossible to find because it's excluded from Amazon's search results and isn't linked to on any Kindle pages, not even the main Kindle DX page.
The page is meant for international buyers so it's hard to come by in the US, but people in the US can order it just the same. The only noticeable difference with the international Kindle DX is it doesn't come with an AC charger plug since outlets aren't the same everywhere. The 3G module may differ slightly too, but it still works the same so it's irrelevant.
Needless to say, the Kindle DX appears to be a device that just won't go away. Could it be possible that it's going to be brought back from the dead yet again?