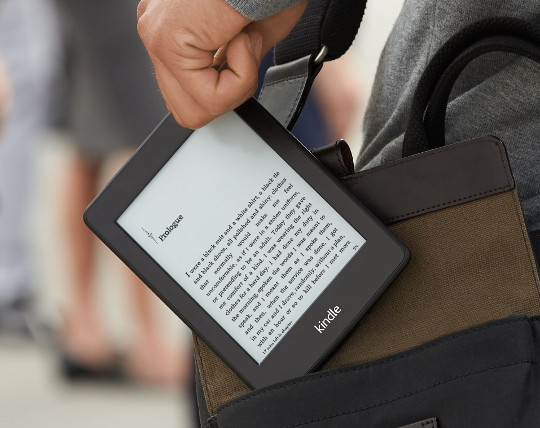 Software updates are usually a good thing. They usually add new features and fix bugs and issues. But the biggest problems with software updates is they can sometimes cause problems and make features not work properly.
That seems to be the case with the Kindle Paperwhite 2. A lot of users are reporting problems with footnotes not working properly since Amazon updated the Paperwhite 2 software to version 5.4.5 back in July. And the recent 5.4.5.1 update did not fix the problem either.
If you are experiencing a problem with footnotes showing on your Kindle Paperwhite 2, there is a way to fix the issue by downgrading the software to an earlier version. It at least provides a temporary solution until Amazon's Kindle software team gets the problem sorted out.
Thanks to David for giving these directions for downgrading the Paperwhite's software:
How to Downgrade Software on Kindle Paperwhite 2
Download earlier update file from Amazon: Kindle Paperwhite 2 Update 5.4.3.2
Disable wifi on your Paperwhite 2 (airplane mode).
Connect your Kindle Paperwhite 2 to your computer (DO NOT DISCONNECT UNTIL LAST STEP!).
Copy the bin file you downloaded in step 1 to root folder of PW2.
Wait at least 2 minutes after copy has completed.
Push and hold power button until your PW2 restarts (the led blinks orange and light turns on at the screen).
Wait until the PW2 has installed the upgrade (really a downgrade).
Now you can DISCONNECT from your computer.
If you need wifi you should not stay on long as the automatic update will install. Do not install until Amazon have a update with footnote support. Enjoy 🙂