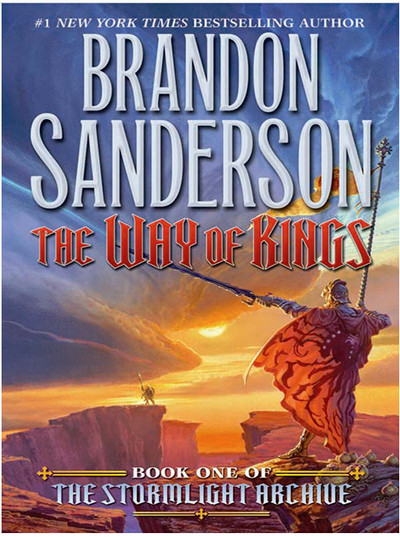 For those of you that enjoy reading epic fantasy, #1 New York Times bestselling author Brandon Sanderson is giving away free copies of The Way of Kings, book 1 of The Stormlight Archive, an expected 10-part series (epic indeed).
The free ebook is available from iBooks as part of a promotion for the launch of iOS 8, and it will remain free until the end of the year. Of course Amazon always price-matches ebooks so The Way of Kings is currently free for Kindle too, but even Brandon Sanderson himself doesn't know how long that will last, as mentioned in his newsletter.
Unfortunately other ebook retailers don't appear to be on the same price-matching bandwagon, but the good thing about The Way of Kings is that it is sold DRM-free, so you can get it from Amazon or Apple and read it on whatever device or app you choose, although the Kindle version would need to be converted to ePub with Calibre for non-Kindle ereaders, which is probably easier than trying to get the ePub out of iBooks.
I read this book when it first came out in 2010. It's a good, well-written book. Even if you don't typically read fantasy you should give it a shot (it's free, after all). The characters have more depth than some of Sanderson's earlier work, and there are a lot of interesting plot elements and a deep intriguing world. The book is well-reviewed at Amazon, with 4.7 stars and 2,531 reviews. On iTunes it has 4.5 stars with 1,941 reviews.
The only problem is the second book in the series, Words of Radiance, is priced rather high right now because it was just released earlier in the year. It currently goes for $10.99 (oh, but they try to make it look like you're getting a killer deal by putting the list price next to it for $28.99). Granted the book is over 1,000 pages, but $11 is still pretty steep, and the library only carries the audiobook version. I guess I'll just wait until next year when book 3 is released and book 2 becomes cheap (or maybe even free). 🙂