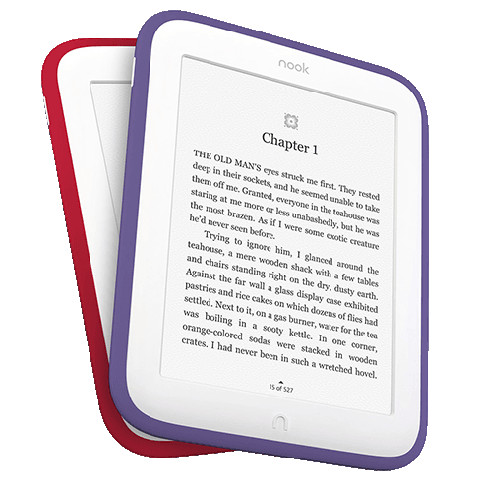 Barnes and Noble released a press release today announcing a permanent price drop on the Nook GlowLight and a weekend sale on Nook Galaxy tablets.
The Nook GlowLight turned one year old this month. Since its release it has sold for $119, the same price as the base Kindle Paperwhite. As of November 21st, the Nook GlowLight will have a new low price of $99.
Given how neglected the Nook GlowLight is, the fact that Barnes and Noble hasn't updated the software to add any new features to E Ink Nooks in years, it's hard to see $20 off making much of a difference, especially when B&N doesn't seem to care much about the Nook themselves with the upcoming divorce pending.
B&N's partnership with Samsung has taken over the tablet portion of the Nook business with the 7-inch and 10-inch Samsung Galaxy Tab 4 Nook models.
Both Nook Galaxy tablets will be on sale this weekend from November 21st through November 23rd during what B&N is calling Discovery Weekend.
The 7-inch Nook Galaxy Tab will be marked down from $179 to $149. The 10-inch Nook Galaxy Tab will be marked down from $319 to $249. Both are less than current sale prices on the regular Samsung Galaxy 4 Tabs so that should help B&N's cause a little.
Barnes and Noble Members can also get an additional 10% off Nook tablets and ereaders.