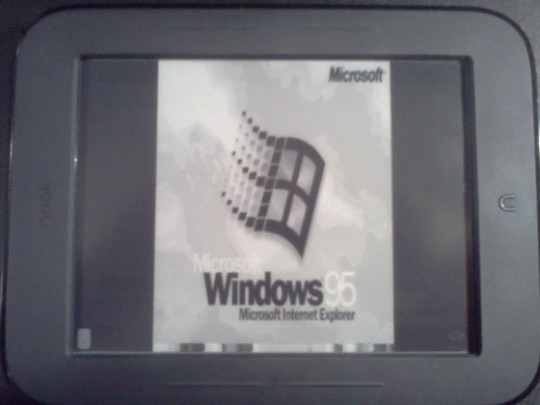 I like to keep an eye on YouTube for any interesting videos related to E Ink and ebook readers.
The Nook Touch has been getting some attention lately. A reader recently uploaded a video showing it playing The Impossible Game.
And now a Nook enthusiast that likes testing the Nook's limits, Sean S, has uploaded several new videos showing different emulators running on the original Nook Touch.
It's hard to believe the Nook Simple Touch was released almost 4 years ago now.
It's amazing how fast it still is compared to current E Ink ereaders, especially considering the slower processor by today's standard.
In fact it makes newer E Ink processors seem majorly overrated. Properly configured and optimized, the Nook Touch is still as fast if not faster than any current E Ink ebook reader on the market.
The single core 800MHz processor can easily keep up with the latest 1.0GHz dual core processors found on devices like the Energy eReader Pro and Onyx AfterGlow 2. Not to mention battery life has always seemed better on the Nook Touch.
Not convinced of the Nook Touch's speed? These videos might change your mind, especially the game emulators.
Windows 95 (Dosbox Turbo) in E Ink
Sega Genesis emulated on Nook Touch
Pokemon Blue emulated on Nook Touch
Wipeout for PSX emulated on a Nook Touch