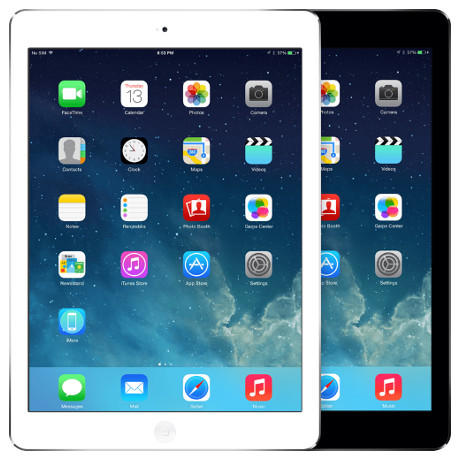 For years I've been telling people that a good tablet makes for a better PDF reader for extensive use than most E Ink ereaders, but after some further testing I've found that I need to refine that statement because, quite frankly, the Apple iPad is a pretty terrible PDF reader.
I'm sure there's a decent paid PDF app for the iPad if you're willing to blindly shell out $5-$10 for it without any testing, but when it comes to free apps it's downright pathetic how pitiful the iPad is for PDFs.
Usually I read PDFs on the Onyx Boox M96. It's one of the best E Ink PDF readers along with the $800 Sony DPT-S1.
But lately I've been reading a couple 700-1000 page PDF manuals, and I need to be able to quickly reference things online for clarification and watch YouTube tutorials to better understand certain points, so that leaves out E Ink ereaders.
I figured the iPad Air would be the perfect solution for this. But I was wrong. Really wrong.
Since I always have E Ink ereaders on-hand, I've never really used the iPad for any extensive PDF use, just an occasion reference here and there.
I quickly discovered that trying to use the iPad for any kind of hardcore PDF use is a total joke.
First I tried iBooks since it's the default PDF app on the iPad. It's mind-blowing just how awful iBooks is for PDFs. An E Ink Kindle has more features than iBooks. Basically all it can do is search and add bookmarks. Hyperlinks only work about 10% of the time, and there's no back button, no highlights, no notes. Half the time I try to use iBooks it just crashes and boots me out of the app. Apple should be ashamed of such a pitiful effort.
Next I tried the Kindle app since it's the only other PDF app I had installed. At least it doesn't crash constantly like iBooks does, but unlike Kindle ebook readers, hyperlinks don't work and there's no notes or highlights or dictionary. Another half-assed effort.
The Adobe PDF Reader app used to be somewhat useful before Abode ruined it with updates to make half the features require a paid subscription.
So I went hunting for other iPad PDF apps. Most are like $10, and I'm not willing to pay anywhere near that much just to read a couple PDFs, especially without getting to test the app first to see if it has what I need.
So I tried a few other free PDF apps and that didn't go so well either. The best one I tried had support for hyperlinks, but after activating the link there's no back button to take you back to where you were before; you have to bookmark the page before leaving in order to get back to it, and unfortunately adding bookmarks causes the app to crash every time.
At this point I've pretty much given up on the iPad being an effective PDF reader.
The iOS PDF app with the best reputation is probably GoodReader, which I forgot about initially because it's way down the list when you search PDF readers on iTunes. It costs $5, which isn't too bad, but after all the bad luck I've had with other iPad PDF apps I'm not going to pay for it without being able to test it first to see if it can handle a 1000 page image-heavy PDF.
Unless you want to shell out a bunch of cash for random PDF apps to see if they might work well or not, the Apple iPad makes for a surprisingly awful PDF reader. I'm going back to the Boox M96. At least it works without crashing constantly and it offers all the features you need to read and navigate PDFs. Having to use a separate computer for videos is better than dealing with all the half-assed PDF apps on the iPad.