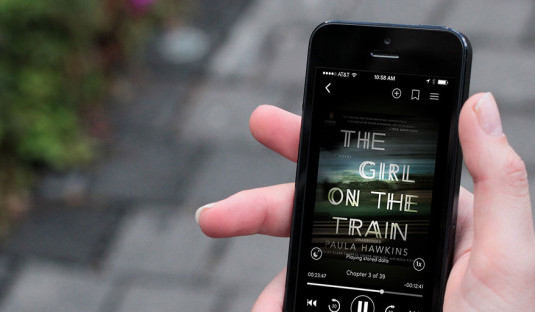 Today Scribd announced that they've just added over 9,000 audiobook titles from Penguin Random House to their subscription service.
A number of popular titles are included in the deal. Some of the notable audiobooks being offered are The Girl on the Train by Paula Hawkins, A Game of Thrones by George R.R. Martin, The Buried Giant by Kazuo Ishiguro, The Paying Guests by Sarah Waters, The Night Circus by Erin Morgenstern, and The Girl with the Dragon Tattoo by Stieg Larsson.
These new audio titles are apart of Scribd's monthly ebook subscription service that costs $8.99 per month.
Back in November 2014, Scribd started offering audiobooks in addition to ebooks as part of their monthly service plan, with no extra fees for audio.
At launch they had 30,000 audiobooks available in their catalog; now that number is closer to 45,000 total titles. That's in addition to the million or so ebooks that Scribd also offers, and the 10,000 comics and graphic novels that were added this past February.
Scribd's ebook subscription service works exclusively through their apps for iOS and Android, and there's also a web reader that works with web browsers.
It's kind of surprising to see Penguin Random House add their audio titles to Scribd's catalog, because they refuse to allow their ebooks to be offered on a subscription basis.
The audiobook crossover appears to be doing well for Scribd. Trip Adler, co-founder and CEO of Scribd, had this to say in the press release: "Since we launched audiobooks last fall, reading time on Scribd has doubled. This is great news for Scribd and for our publishing partners."