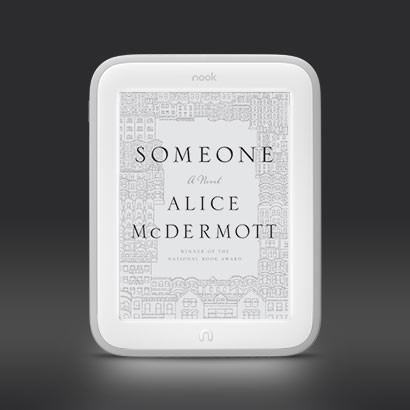 Barnes and Noble has been getting a lot of bad press for a long time, especially when it comes to anything related to the Nook portion of their business because it's always losing them a ton of money with each quarterly report.
Most of the problems are of B&N's own making, like making it so users can no longer download their own purchased ebooks for backup, changing DRM keys, taking away the Nook Cloud Reader with no warning or explanation, partitioning Nook software to only allow a small amount of sideloaded content, suddenly discontinuing international Nook ebookstores, screwing up the Nook customer forums, and plenty of other things to tick off customers.
Nobody really knows if Nook ereaders and Nook ebooks are going to be around for much longer, including the people at B&N.
The Nook has basically been in limbo for the past few years. For a while everyone thought B&N was going to spin Nook off into a separate company, because that's what they said they were planning to do, but then earlier this year they announced that would not be happening.
Nobody at B&N really seems to know what to do with Nook or have any ideas on how to fix the problems. B&N just brought in a new CEO, but after all the damage and neglect that has been done, it's hard to see there being much of any hope for Nook moving forward.
I got to thinking that most people knowledgeable of the situation probably wouldn't even be interested in getting a Nook GlowLight for free if it meant they had to switch to using B&N's Nook store for getting ebooks and other e-content.
Think about it. A few new to ebook readers might jump at that chance, but how many Kindle and Kobo users would really want to switch to B&N as their main store in their current unpredictable state even if a free Nook GlowLight was on the line.
Totally hypothetical: What if B&N would give you a $99 Nook GlowLight for free, but contractually you had to buy like 2-4 Nook books each month? Would you do it?
Obviously lots of people would jump at a free Nook tablet, but they have too many other functions. When it comes to the E Ink Nook, it's a different story. The fact that it doesn't offer any unique features whatsoever, and the fact the hardware is somewhat outdated, I doubt B&N would have much success gaining new customers even if they were giving them away. That's a big problem.