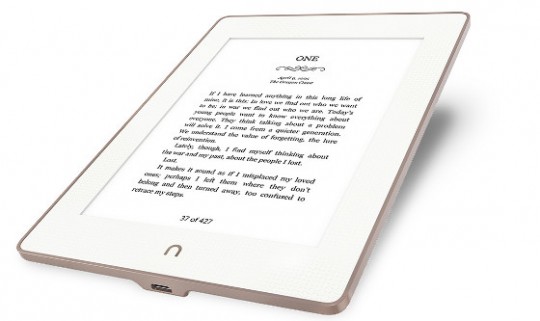 There's an interesting detail buried at the bottom of the fact sheet for the new Nook GlowLight Plus that Barnes and Noble released today.
It turns out the new Nook runs Android 4.4 KitKat. It's locked into B&N's custom Nook user interface, of course, but that doesn't mean it can't be opened up to be more like an E Ink tablet that can install and run multiple ereading apps.
Every generation of E Ink Nooks that have been released up until now have been rooted. There are always people who want to reclaim the underlying versatility of the Android operating system to install apps and make custom changes.
There's already this thread at the XDA forums with people wanting to root the Nook GlowLight Plus.
The fact that the new Nook runs Android 4.4 means it should draw some interest from developers. The older Nooks ran Android 2.1, which is so old and limited that not many people bother with it anymore, but going all the way up to Android 4.4 is a pretty significant jump.
The lack of a memory card slot is a bit of a downer, though. But the 300 ppi screen is a definite plus in the Nook's favor.
There are other E Ink ebook readers that run Android and don't require hacking to install apps, such as the Boyue T62 and the Onyx Boox C67ML. Both run Android 4.2 and have frontlights and memory cards, but they don't have 300 ppi resolution screens.