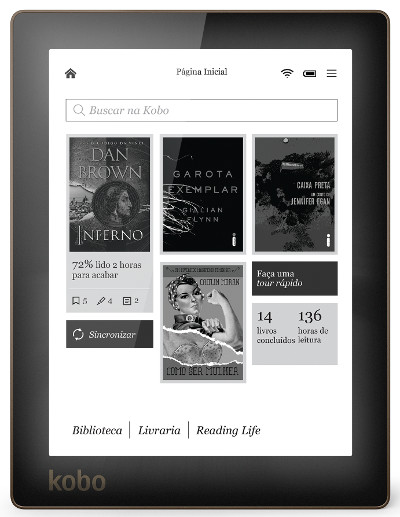 I happened to come across a listing yesterday with a seller offering some Kobo Auras on eBay for $67.95.
The item condition is listed as "new open box", so they were most likely demo units or leftover stock. Either way they are the version with the magenta-colored back.
Kobo dropped the price of the Aura to $99 last summer. Then they recently stopped selling it altogether and now just a few remain for sale here and there.
The Kobo Aura was the original "flush screen" ebook reader.
A year before the Kindle Voyage stole the idea, the Kobo Aura was the first E Ink ereader to break the trend and use a flush glass screen more like a tablet instead of the indented screens ereaders all used before then.
While the glass screen helped improve the design and usability of the touchscreen (the Kobo Aura was also the first Kobo to support pinch-zooming), it wasn't without some drawbacks.
The glass layer degrades the contrast of the text slightly, and sometimes there's a grid pattern visible under the glass.
The Kobo Aura still has some advantages over the newer models, however, like the addition of a memory card slot and the super thin and lightweight design.
For $68 it's not a bad price. It's definitely better than the newer Kobo Touch 2.0 at $89.