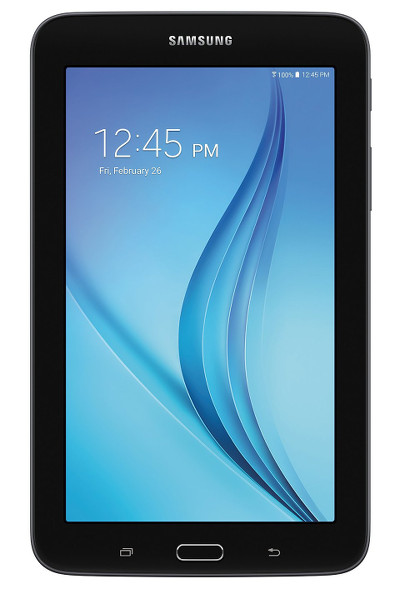 Yesterday I posted an article about the new 7-inch Samsung Galaxy Tab A tablet that was just released for $149.
It turns out Samsung has another new 7-inch tablet that they've also just released called the Samsung Galaxy Tab E Lite. It's been available in some other markets first and is now available in the US.
The price of the Galaxy Tab E Lite is as low as any Samsung tablet ever at $119 (once it starts going on sale, as Samsung tablets always do, it will be really cheap).
However, a closer look at the specs reveal a tablet that is close to the same level as the $49 Fire tablet.
Granted, Samsung is known for having nicer hardware and their software is more open and capable than Amazon's custom OS, but that's still a pretty big price difference to overcome for a low-end tablet.
The Galaxy Tab E Lite is a replacement for the Galaxy Tab 3 Lite (it appears Samsung is changing to letters instead of numbers to identify newer models).
It's a 7-inch tablet with a 1024 x 600 pixel resolution display. It has 8GB of internal storage, 1GB of RAM, a quad-core 1.3GHz processor, Wi-Fi, Bluetooth, GPS, 2MP rear camera, and it has a microSD card slot for cards up to 32GB (the Tab A supports cards up to 200GB).
Battery life is rated at up to 9 hours, which is 2 hours more than the $49 Fire tablet so that's a plus. It weighs in at 10.9 ounces and it measures 4.6 x 0.4 x 7.6 inches.
The specs are pretty basic but the bigger problem is the fact that it runs Android 4.4 KitKat, which is outdated for a new tablet. Most come with at least Android 5.0 these days, and updates to Android 6.0 Marshmallow will be coming to other Samsung tablets soon.