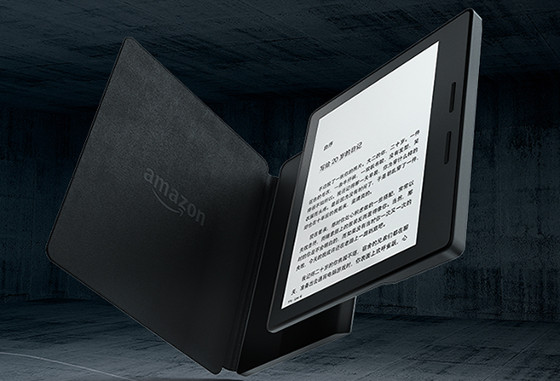 Yesterday while working on the Samsung Galaxy Tab comparison review, it occurred to me that I paid about $50 less for both the Galaxy Tab A and the Galaxy Tab E Lite than I paid for the Kindle Oasis.
Then I realized I also paid about $75 less for the Toshiba laptop I was using that I purchased a couple years ago from Best Buy on sale.
So that got me thinking about all the crazy combinations of tablets and ereaders and electronic gadgets that you can get in this day and age for the price of one Kindle Oasis.
Considering the Kindle Oasis is a single use type of device that specializes is doing one thing well, it's surprising how much of a higher value gets placed on it compared to other electronics.
The Kindle Oasis sells for $289, but that's for the model with ads (they shouldn't even have ads on the premium models anyway) so the real price is actually $309. And if you want "free" 3G add another $70 to the price.
So let's take a look some of the things you can get for under $310, the cost of one Wi-Fi only Kindle Oasis:
1. Six Fire tablets ($49 each). Amazon used to offer a 6-pack deal for $250 but that seems to have gone away.
2. One Samsung 32-inch TV ($179) and one Kindle Paperwhite ($119).
3. One Kobo Glo HD ($128) and one Lenovo Tab 2 10 ($179). A 10-inch tablet and a 6-inch ereader both with high resolution screens—a good combo.
4. One inkBook Obsidian ($99), one Kobo Glo HD ($128), one Kindle Touch ($79). The all around bundle…
5. One 15.6″ HP Windows 10 laptop ($259) and one $49 Fire tablet.
6. One 8-inch inkBook 8 ereader ($179) and one Nook GlowLight Plus ($129). The Kobo Glo HD would be better for most people but I had to throw the Nook in here somewhere…
7. One 8-inch Onyx Boox i86 ($285) Android-powered ereader with frontlight and high resolution screen and one portable charger ($19). The "what could have been" bundle if Amazon would've released an 8-inch Kindle Oasis instead of another 6-inch device with an odd battery-charging cover.
8. One 9.7″ Boogie Board ($79) for notes and writing, one Kindle Voyage ($199) for reading, and one SanDisk Clip ($30) for listing to music and audiobooks.
9. One 48-inch TCL 1080p LED TV ($299) and one lipstick-sized portable battery charger ($9).
10. One 8-inch Samsung Galaxy Tab S2 NOOK ($299 on sale) plus one MoKo Tab case ($8) to go along with it.